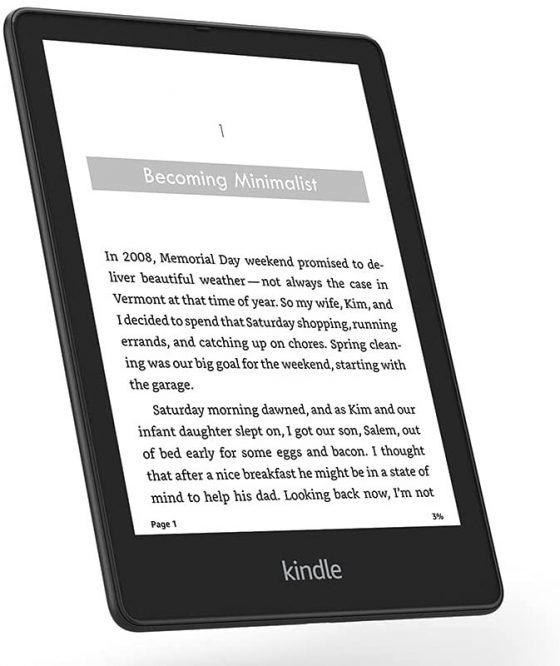 For the next few days, Amazon is having a deal where you can get $20 off when buying any two new Kindle ereaders, including the new Kindle Paperwhite.
To get the deal you just have to put two Kindle ereaders in your cart at Amazon and check-out using promo code 2PACK.
This is kind of a lukewarm deal compared to typical Kindle sales where Amazon takes $20-$30 off or more on each Kindle, but you can also combine the deal with a Kindle trade-in credit to get an additional 20% off.
From the terms and conditions page:
Offer expires at 6:00 pm (PT) January 15, 2022.
Purchase any two new Kindle Devices (Kindle 10th gen, Kindle Kids, Kindle Paperwhite 11th gen, Kindle Paperwhite Kids, or Kindle Oasis 10th gen devices) and enter promo code: 2PACK at check-out to receive an additional $20 off your total purchase amount before taxes and fees…
See the full terms for more details.
All current Kindles are eligible, including the Kindle Paperwhite Signature Edition, which Amazon has yet to put on sale once since it was released in October, so this is one way to get a slight discount. The kids models are included in the deal as well.
The previous generation Kindle Paperwhite 4 is still on sale at Woot too for $69.99 in new condition, and it's the version without ads.