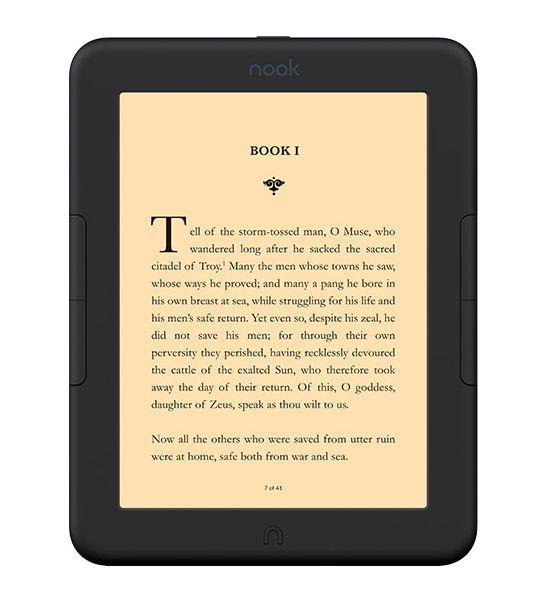 Barnes and Noble released a new 6-inch ebook reader in December called the Nook Glowlight 4, and it's currently on sale for $129.99 with free shipping.
That's $20 off the regular price so it's not a great deal, but Barnes and Noble members can get an additional 10% off.
They had it on sale for $119 last week but it was only for a day or so—I was going to post about it the next day and it was already over so this sale might not last long either.
The larger 6.8-inch Nook Glowlight Plus is not on sale, just the new 6-inch model.
I decided not to review this new Nook because as far as I can tell they didn't actually improve anything. Sure, it has a USB-C port now and more storage space, but after 4 years you'd think they could've done more than that. The software still has the same problems it has always had, and according to a couple of reviews I read online, Nooks are still difficult to use with with sideloaded content—good luck getting library ebooks to work.
However, the Glowlight 4 does have some things going for it that other models in the price range don't have, like page buttons on both sides of the screen. It also runs Android and can be hacked to install Android apps.
It's not waterproof like the larger Nook, but it does have a frontlight with adjustable color temperature and long battery life.