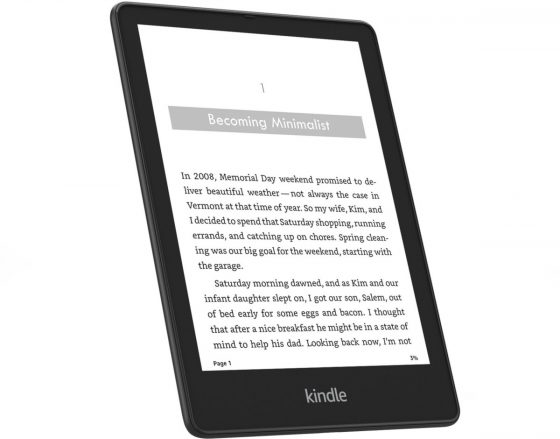 It's time for another round of Kindle sales!
The new 6.8-inch Kindle Paperwhite is marked down to $109.99 from $139.99 and the Signature Edition model is $144.99, down from $189.99.
This is the first time Amazon has put the Kindle Paperwhite Signature Edition on sale since it was released; Best Buy had it on sale briefly in November but this is the first time for Amazon. See my Kindle Paperwhite Signature Edition review for a list of the differences.
The kids version of the Paperwhite is on sale as well, and like I always say, it's a better deal than the standard version because it comes with an upgraded 2-year warranty and a case and it doesn't have ads, which cost an extra $20 to remove on the regular version, and they are the exact same Kindles otherwise.
The entry-level Kindle is on sale too, but if you really want to save money you'd be better off getting one of the older Kindle Paperwhites from Woot because they have better screens than the current basic Kindle and their software is all basically the same.
Kindle Sale List
Kindle Paperwhite 5 – $109.99 ($30 off)
Kindle Paperwhite Signature Edition – $144.99 ($45 off)
Kindle Paperwhite Kids – $119.99 ($40 off)
Kindle – $59.99 ($30 off)
Kids Kindle – $69.99 ($40 off)
Award-winning bestsellers starting from $0.99 on Kindle – 2/6 only