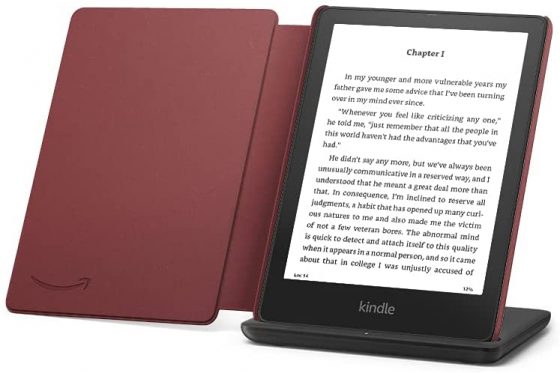 As noted yesterday, Amazon currently has the new Kindle Paperwhite on sale starting at $109.99, and they also have the upgraded Signature Edition model on sale for $144.99.
However, if you look closely at the listing for the Kindle Paperwhite Signature Edition, the delivery date is March 12th at the earliest. It just went on sale yesterday and they're already out of stock for the next month?
Amazon had problems keeping it in stock after it was first released in October as well.
Best Buy currently has the Signature Edition on sale for $144.99 too, but it lasted less than one day before they were out of stock. You might get lucky and find one available locally in-store, but it's no longer available for shipping.
The Signature Edition is currently the 3rd best selling Kindle overall on Amazon's best selling list for ebook readers. That's pretty high considering it's not even available for another month. It might rank #2 if they actually had them in stock. Update: one day later and now it is ranked #2; it's pretty crazy that they're selling more of these than entry-level Kindles for $59, especially with the shipping date pushed back to the third week of March now.
I'm surprised that many people are interested in the Signature Edition model considering it only has three upgrades over the standard model: wireless charging, an auto brightness sensor, and more storage space (32GB instead of 8GB).
There's also the fact that it doesn't have advertisements on the sleep screen, and that costs an extra $20 to remove on the standard version, so once you pay $129.99 for the ad-free 8GB version, maybe people are thinking it's worth paying an extra $15 more for the upgrades.
I wonder if Amazon underestimated how many people would be interested in their new upgraded Paperwhite model. Either that or they're having trouble with the supply chain regarding one of the upgraded features. Either way they're sure having trouble keeping it in stock. They also can't keep the wireless charging dock in stock either; shipping was listed as 3-5 weeks out last I checked, but now they don't give any estimate at all.