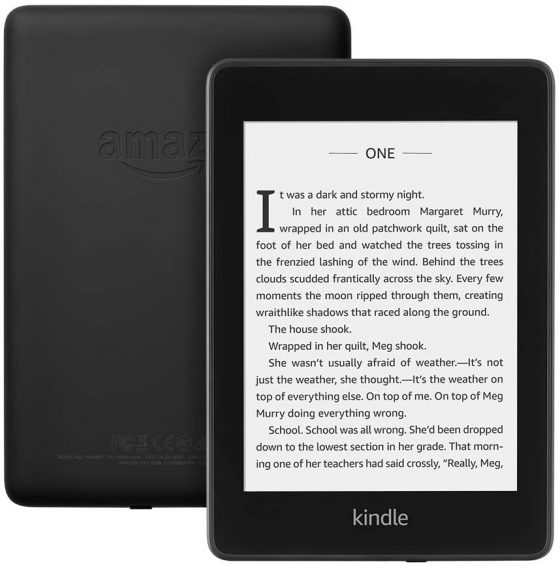 The previous generation Kindle Paperwhite is on sale again at Woot, but it's a 1-day only sale that ends later today, February 18th.
You can get the 8GB version of the Kindle Paperwhite 4 for $79.99—they have black, blue, and plum colors available—and the upgraded 32GB version is $89.99—they have those in black and blue.
These Kindles are in new condition, not refurbished like most Woot deals.
That's not quite the lowest price the Kindle Paperwhite 4 has sold for new, but it's a good deal for a 6-inch waterproof Kindle nonetheless, and it's a much better deal than the current entry-level Kindle that sells for $89.99.
The Paperwhite 4 has a 6-inch E Ink screen with 300ppi. It also has a frontlight but this model lacks the warm-colored frontlight option that the new Paperwhite 5 comes with. It also has the older micro USB port instead of USB-C like the new model, but functionally there's not much difference between the two from a reading standpoint, other than the screen size difference.
See my Kindle Paperwhite 4 review for more details about this model.