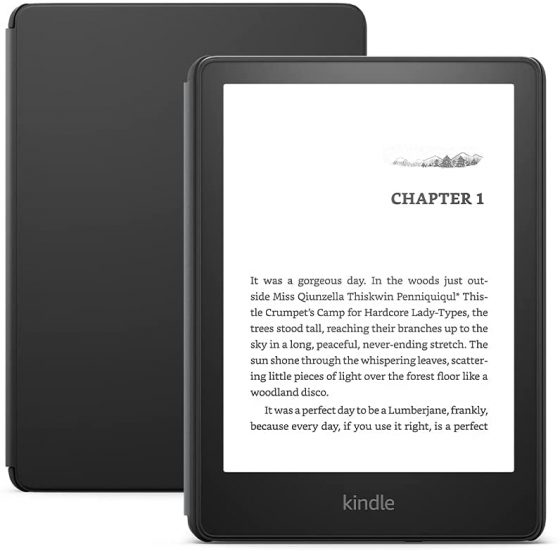 It's time for another round of sales on Kindle ereaders. Amazon has most Kindles on sale except the Kindle Oasis and the Signature Edition of the new Paperwhite.
The entry-level Kindle, which will probably get replaced by a newer model soon, is marked down to $54.99 from $89.99. The kids version of it is also on sale for $64.99, down from the regular price of $109.99.
The new 6.8-inch Kindle Paperwhite is on sale too for $104.99. That's $35 off the regular price of $139.99, and it ties the lowest price yet for the new Paperwhite from this past Black Friday.
However, the best deal of the bunch is the Kindle Paperwhite Kids on sale for $114.99. It's exactly the same as the regular model but it comes with a cover, an upgraded 2-year warranty, and the kids version doesn't have ads on the lockscreen, which Amazon charges $20 extra to remove on the standard version (although they're currently selling the ad-free version for only $15 more while it's on sale, instead of the usual $20 more).
Either way, now is a good time to snag a new Kindle Paperwhite at a discount. See my Kindle Paperwhite 5 review for more information about the device. You can also trade-in an old Kindle to get an additional 20% off the sale price.
Update: Amazon also has another ebook offer up where you can get a $6 credit when buying $25 worth of Kindle ebooks (offer varies by account).