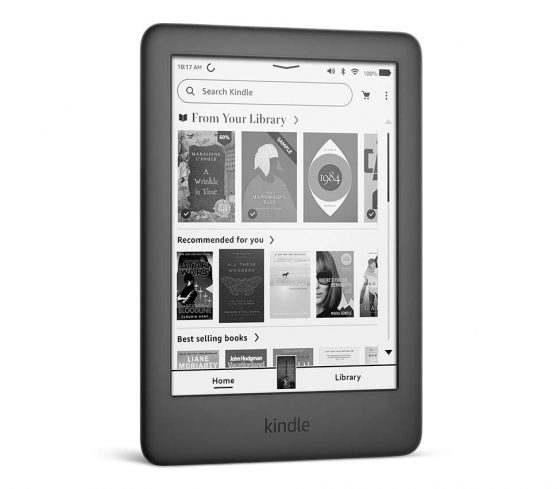 Ever since Amazon started rolling out the new user interface on Kindle ereaders, there's been a lot of complaints from users about the changes. Some people really hate the new layout, and how Amazon removed some of the features they've been using for many years, like list view without covers.
But on the other side of the coin, it seems like Amazon is really proud of their new user interface. Something I've never seen them do after an update before, they've gone through and changed the pictures on Kindle product pages to show the new user interface.
They even updated the page for the 3-year old entry-level Kindle to add a picture showing the new homescreen and to boast about the new "reimagined reading experience". They did the same with the 2.5-year old Kindle Oasis.
By contrast, I remember with the previous generation Kindle Paperwhite they had a screenshot of the old font selection menu that had been replaced soon after release, and that picture is still up on that page today—they never did change it after the update.
Amazon also has a page on their website dedicated to touting the features of the new update (and yet they still haven't added any new help articles to explain the changes or to help troubleshoot new problems introduced with the update).
It's funny how they've gone through and changed pictures from years ago, and how they're going out of their way to brag about the new update. I noticed they even changed some minor thumbnails here and there to show the new homescreen. Someone at Amazon must really think highly of the new layout, but it seems like many long-time Kindle users aren't so fond of the changes.