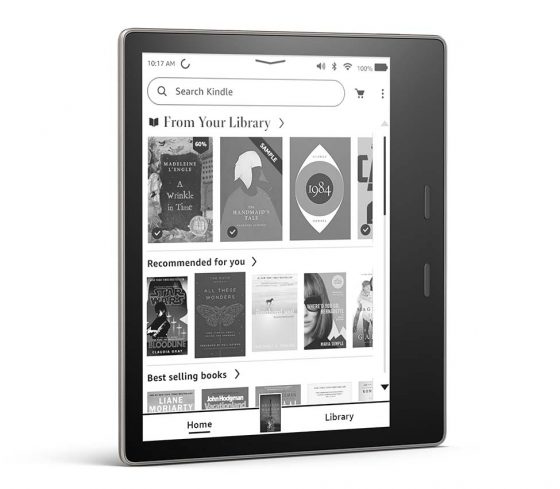 There's been a lot of talk lately about Amazon changing the user interface on Kindles to add a new homescreen, a revamped library view, new menus and new functionality.
I came across a post on reddit that gives a good possible reason for the changes, one that makes sense on multiple levels, and the poster even gives directions on how to revert to the old user interface, but unfortunately that's only possible on jailbroken Kindles. But apparently it's really easy to change back to the old UI if you do have a jailbroken Kindle.
People keep asking why Amazon is changing the Kindle's user interface so much. Why change something that has been working fine for many years?
According to the post on reddit, which was made by someone that knows the ins and outs of Kindle software and works on Kindle jailbreaking methods, Amazon is transitioning away from their previous Java based UI to a new one that's based on React Native. Presumably this is being done to make it easier for software developers to use their skills to continue to develop the Kindle platform further and more efficiently.
The new UI on Kindles is a lot like the UI on the Kindle apps for iOS and Android, so it does indeed seem like Amazon is going for a more unified approach. From a software development standpoint that makes a lot of sense.
It's also worth noting that more changes are likely coming to Kindles in the near future, as there are apparently more references to additional UI changes in the code for the 5.14.2 update.
I think Amazon's biggest mistake with the new user interface is pushing it onto older Kindles that people have been using with the old interface for as long as 7 years. People got used to the old interface and now they're being forced to use the new one without any warning or explanation. I can see why that's ticking a lot of people off. Amazon really should have just updated the current models and left the old ones alone.
via: reddit