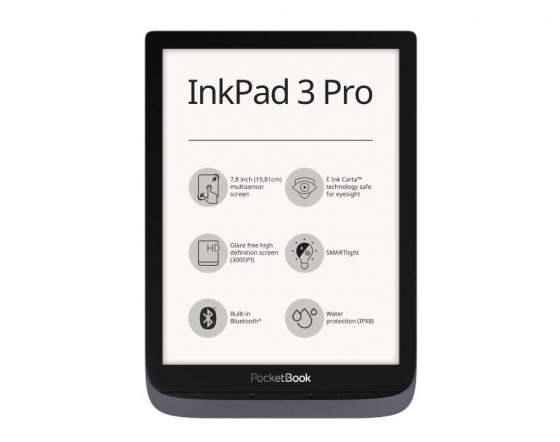 If you're looking for a new ebook reader and want something a little different, there's a PocketBook ereader with a 7.8-inch E Ink screen on sale at Newegg.
The PocketBook InkPad 3 Pro is marked down to $223. That's $56 dollars off the regular price of $279 and is a good deal for a 7.8-inch ereader. According to the listing, the sale ends two weeks from now on April 27th.
The device has a 300ppi E Ink Carta screen and a frontlight with adjustable color temperature. There's 16GB of internal storage, 1GB of RAM, and it has a dual-core 1GHz CPU.
PocketBook's software is Linux-based and supports 19 different ebook formats, including common types like ePub and PDF. You can also use DropBox to wirelessly transfer content.
The InkPad 3 Pro also supports audio via Bluetooth or using a USB adapter. It has an older micro USB port instead of USB-C, and this model doesn't appear to have a memory card slot like some PocketBooks.
PocketBook makes nice ereaders and they've been doing so for many years. They just aren't very well known in North America and don't seem to advertise at all. I haven't reviewed this particular model, but I did review the color version last year, the Pocketbook InkPad Color.