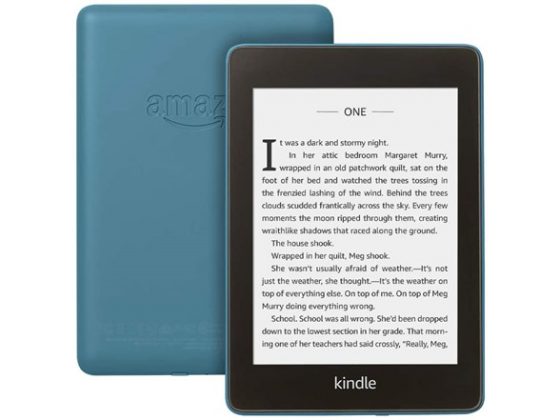 The previous generation Kindle Paperwhite is available at Woot again at a discounted price, and they're in new condition, not refurbished like most Kindle deals at Woot.
They're selling the 8GB version of the Kindle Paperwhite 4 for $79.99 and the 32GB model is $89.99. Shipping is free for Amazon Prime members; otherwise it's 6 bucks.
The Paperwhite 4 originally sold for $129.99 with 8GB and $159.99 with 32GB. Right now Amazon is selling these on their website for $109.99 and $129.99 respectively, so Woot definitely has the better deal.
This is the previous generation model that was replaced last October. It has a 6-inch E Ink screen with 300 ppi and a frontlight, but this model lacks the warm frontlight option that comes on the newer Paperwhite, which has some other upgrades as well.
At any rate, the Paperwhite 4 is still better than the current basic Kindle that Amazon is selling for $89.99. The Paperwhite has a better screen, longer battery life, it adds Dark Mode support, and it's waterproof.
See my Kindle Paperwhite 4 review for more details about the device.
According to the listing on Woot, this deal is supposed to last for the next 13 days or until they sell out.