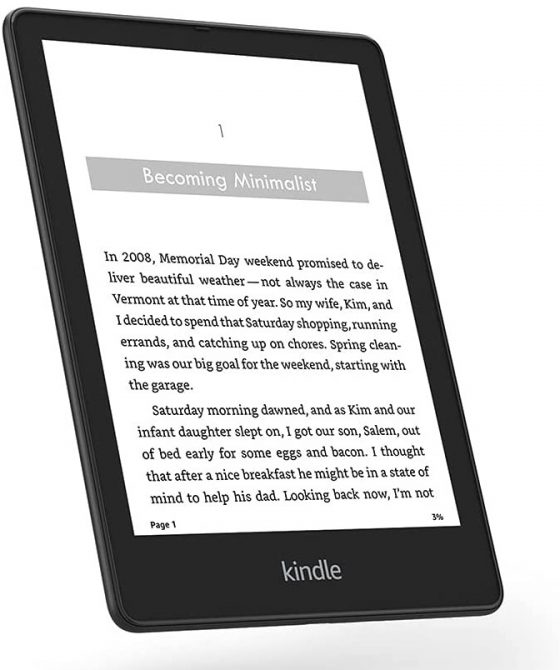 Last week the news broke about Amazon now allowing Kindle users to send ePub files to Kindles by email, and how the Send to Kindle apps will be getting ePub support later in 2022 as well.
There was also a smaller news story that was revealed at the same time that's worth discussing as well. While it's good to hear Amazon is finally adding support for DRM-free ePub files to the Kindle Personal Documents Service, they also announced that they are going to be dropping support for the older MOBI format.
Books in MOBI format don't have access some of the newer features like custom fonts and the ability to control font boldness. However, one of the nice things about sideloaded MOBI books is the book covers were shown, whereas other sideloaded formats just show a generic cover.
To be clear, they aren't dropping support for MOBI format on Kindles. You'll still be able to read MOBI files that you've added to your Kindle, but you just won't be able to wirelessly send MOBI files to Kindles anymore using Amazon Kindle Personal Documents Service.
From the Personal Documents help page at Amazon:
Note: Beginning in late 2022, you'll no longer be able to send MOBI (.AZW, .MOBI) files to your library using Send to Kindle. This change won't affect any MOBI files already in your Kindle library. MOBI is an older file format and won't support the newest Kindle features for documents.
So people will still be able to sideload MOBI books using a USB cable if they want to, but Amazon will no longer support that format as part of the Kindle Personal Documents Service so MOBI books will no longer be wirelessly delivered or added to your Kindle account for syncing and backup like they are now.
This will affect some smaller publishers that offer books for Kindles in MOBI format, but at least with the addition of ePub support people will still be able to easily send ebooks acquired from outside of Amazon using the Send to Kindle apps, provided the ePubs don't have DRM, of course.