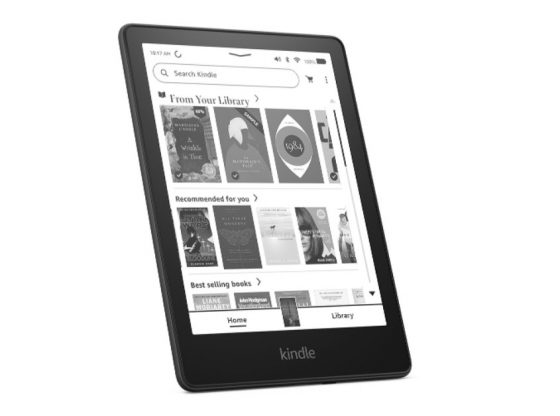 Here's an interesting detail that just turned up at MobileRead. You can now send ePub ebooks by email to Kindle ereaders and Kindle apps.
Amazon even has ePub listed as a supported format now for the Kindle Personal Documents Service, and there's a note saying the Send-to-Kindle applications will also support ePub starting in late 2022.
I just tried sending a DRM-free ePub ebook to my Kindle Paperwhite and it worked. It gets treated as a typical personal document so there is no cover image, and the file is no longer in ePub format once it reaches a Kindle since Amazon converts it to Kindle format (AZW3).
The ability to send ePubs to Kindles has unofficially been supported for years, but you had to change the file extension to .png before sending. This just makes it easier and removes a step.
Even if it's only through conversion, Amazon adding support for ePub is a smart move. Maybe it could be a sign that some new features will be coming to personal documents on Kindles later this year as well (there's also a note on that page saying they're going to drop support for sending MOBI files later in 2022 because the format won't support any newer features).
How to Send ePubs to Kindles
If you want to send an ePub ebook to your Kindle, just attach the ebook file to an email and send it to your Kindle's unique email address that's listed in the settings menu.
You can find your Kindle's email address by going to Settings > Your Account > Send-to-Kindle Email.
You can also find your Kindle's email address on the Your Devices page at Amazon.
You can send ePubs to Kindle apps too, not just Kindle ereaders. Those also have a unique email address shown in settings and on the devices page at Amazon.
It's important to note the ePub files have to be DRM-free, of course. It's not going to work with Adobe ePubs or any protected files.
See the Kindle Personal Documents Service page to learn more about sending personal documents and files to your Kindle library.