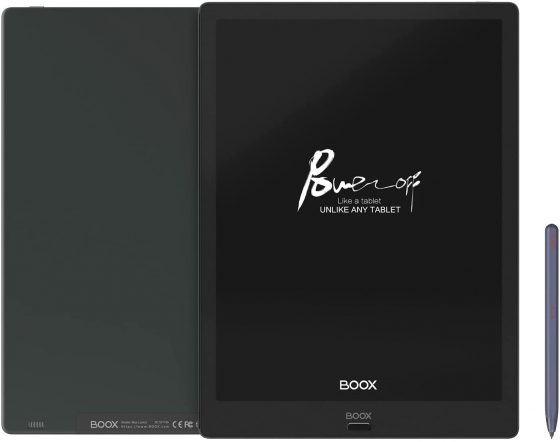 I came across an interesting post on Reddit that demonstrates how to turn pages on Onyx Boox ereaders using hand gestures without having to touch the Boox device.
It's a cool idea that could be quite useful for hands-free reading. With your Boox device sitting in a stand you can page forward and back without even touching the screen or the device at all.
It's an interesting concept that could perhaps make its way to future devices.
All it requires is a $10 sensor that plugs into the USB port, along with some basic code for to enable gesture page turning. Apparently it could be setup to control other things as well.
The sensor shown in the video below is the Adafruit Proximity Trinkey.
According to the product page, the proximity for that particular sensor is 6-inches. It uses infrared light to detect movement.
Once setup and installed, all you have to do is wave your hand in front of the sensor to turn pages forward and back. It's pretty neat. Here's a video that shows how it works.
Gesture Controlled Page Turning
via: Reddit