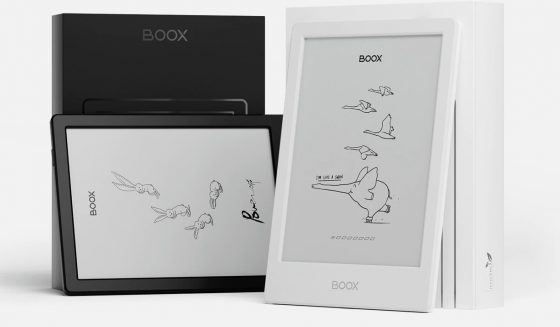 Onyx has released a new 6-inch ereader called the Poke4 Lite. It's a cheaper version of the regular Poke4 that apparently is still only available in China.
The Poke4 Lite has an indented screen with a 212 ppi E Ink Carta display instead of the usual 300 ppi screen. It has a frontlight with adjustable color temperature, a capacitive touchscreen, Wi-Fi and Bluetooth, a quad-core CPU, 2GB of RAM and 16GB of storage.
It also has a USB-C connector that supports OTG, and it has a 1500mAh battery. The overall weight is only 150 grams and the dimensions are 153 x 107 x 7.1mm, so it's one of the smallest and lightest ereaders on the market—very good for portability.
It runs Onyx's customized version of Android 11 and it supports installing 3rd-party apps, like Onyx's other devices.
For some reason Onyx refuses to sell their 6-inch models on Amazon so don't expect it to show up there anytime soon, but they might eventually sell it from Best Buy where they're currently selling the Poke3.
Right now the Poke4 Lite is only available to purchase from Onyx's website, but beware they have a very unfriendly return policy, and it only ships from China.
From Onyx's website:
BOOX Poke4 Lite only supports direct mail from China. And US, EU and UK warehouses are not supported for shipping. Some countries may levy tariffs on the imported goods. For the amount of tariffs, please consult the local customs department.
The Poke4 Lite sells for $149.99 and there's a white version and a black version.
Poke4 Lite Unboxing