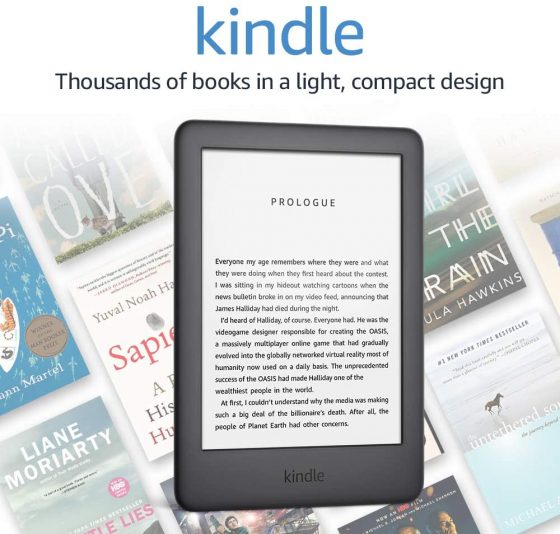 In typical Amazon fashion, they're now turning "Prime Day" into an event that spans multiple weeks, similar to how Black Friday has turned into a month of quasi deals leading up to what used to be a one-day mega sale.
Today Amazon rolled out some of their early Prime Day deals, mostly budget TVs, Fire TV sticks, and refurbished Fire tablets and Ring products.
There's one Kindle on the list. It's the current base model that was released in 2019, what Amazon calls the 10th generation Kindle.
They're selling it for $39.99 instead of the usual $79.99. It's certified refurbished, and it comes with the same 1-year warranty as new Kindles.
Last week they had these on sale for $59.99 new so it's a pretty good discount, but Woot has had them available for the same price many times without Prime so it's not a new low price or anything.
Still, anytime you can get a recent Kindle for $40 it's a pretty good deal, and Amazon's certified refurbished Kindles are usually in like new condition so they're a pretty safe bet if you need a low-cost starter Kindle or a cheap backup.
See my Kindle review for more details about this particular model. The one difference is it now comes with 8GB of storage instead of 4GB when it was first released.
Kindle – $39.99 Refurbished (Prime required)