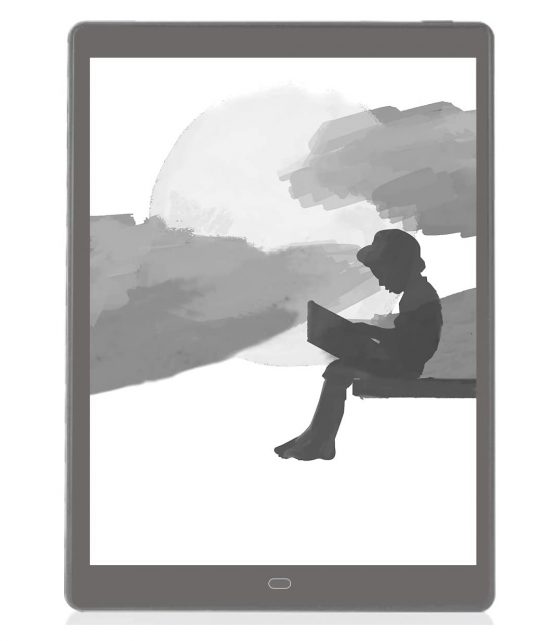 There's a new 10-inch ereader listed on Amazon called the Meebook P10 Pro, and the price is quite reasonable for an ereader with a 10-inch E Ink screen at $349 with free shipping.
It looks like an updated version of the Likebook P10 that was released last year. In fact most of the specs appear to be the same, except this newer Pro version runs Android 11 instead of Android 8.1, and it has 3GB of RAM instead of 2GB.
These P10 models have a different screen than most 10-inch ereaders. The resolution is a bit lower at 1200 x 1600 so it has 200ppi instead of 227ppi. But it has a frontlight with adjustable color temperature so that's a plus. It also has a flush front screen.
According to the listing at Amazon, it has a quad-core 1.8GHz CPU, 64GB of internal storage, 3GB of RAM, it has a USB-C port, plus it supports Bluetooth 5.0 and dual-band WiFi.
It has a single speaker on the bottom edge, along with a microphone and LED indicator. The overall dimensions are 239.2 x 173.8 x 8.5mm, and the weight is listed at 458 grams.
They talk about stylus support with this model (sold separately), but it only supports capacitive touch so it's not going to work nearly as well as other eNotes with electromagnetic touchscreens like the Onyx Note Air2 and Remarkable 2 when it comes to writing, but with the larger screen and open Android operating system it has a lot of options when it comes to reading.