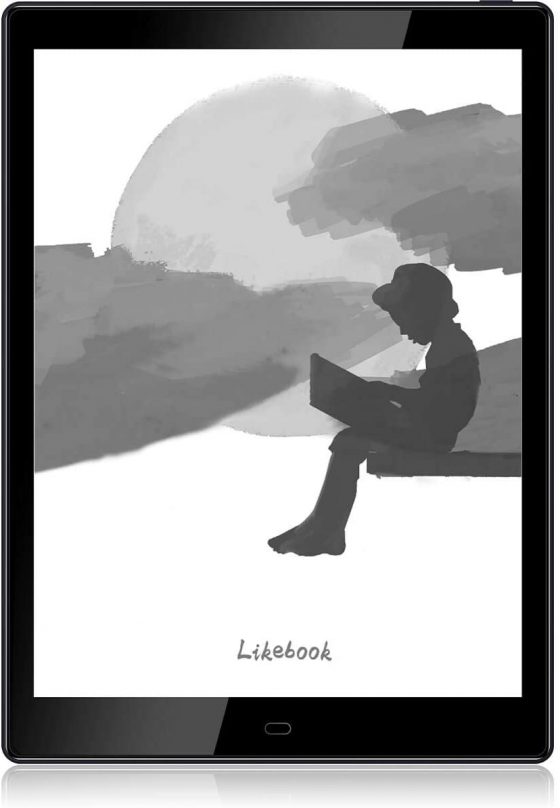 Boyue recently released a new 10-inch ereader called the Likebook P10. It's a budget model with lower specs than similar devices, but it's also the least expensive 10-inch E Ink ereader on the market.
The Likebook P10 is now available to purchase on Amazon for $399 with free shipping. Plus there's currently a coupon that takes 5% off to get the cost down to $379.
That's a good price for a 10-inch E Ink device, even if it is $40 more than it sells for in China, but if you need a note-taking device you're better off spending $100 more on the Onyx Note Air.
The Likebook P10 has some good things going for it for the price, but there are problems with the specs on the product page at Amazon. First off, it does not have an electromagnetic touchscreen and it does not come with a stylus (although there is the option to use a capacitive stylus with this model but that's not going to work nearly as well as a Wacom touchscreen).
Furthermore, it does not have a 300ppi screen like the listing states—it has a 200ppi E Ink Carta screen with a resolution of 1600 x 1200, which is lower than all the other 10-inch ereaders on the current market.
The P10 also has a quad-core processor instead of the octa-core processor that comes on other Likebooks, and it lacks a memory card slot, but it does have 64GB of internal space and 2GB of RAM.
Other than that it's a pretty standard Likebook device that runs Android 8.1 and is open to install Android apps. The built-in ebook app supports ePub, PDF, and a number of other text formats.
It has a frontlight with both warm and cool color temperatures and it supports dual-band Wi-Fi and Bluetooth 5.0. It has a USB-C port with support for audio and OTG, and it has a 3900mAh battery.
I still think Onyx's ereaders are better but they're also a lot more expensive. Either way it's good to have more options.
Likebook P10 Demo