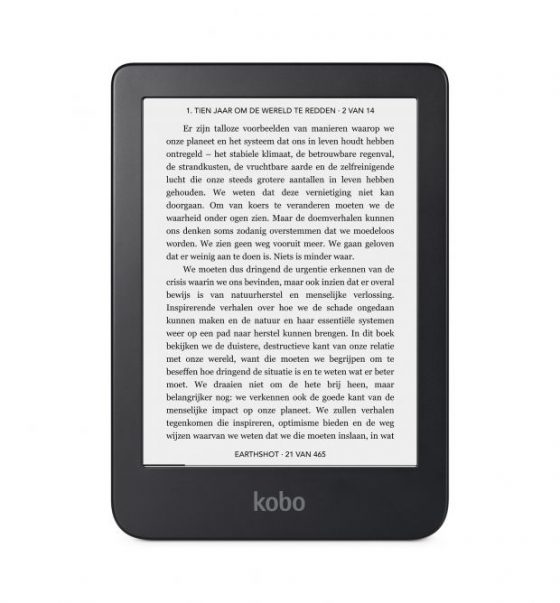 Some sleuths over at Mobileread have turned up some key information about a new Kobo ereader called the Kobo Clara 2E that's going to be getting released soon, likely in September.
There's a listing on a Dutch website that reveals most of the key specs and details about the new Kobo Clara 2E, except the picture looks exactly like the Kobo Clara HD so it probably hasn't been updated yet, although the new model likely has the same design anyway.
Basically, the Kobo Clara 2E is a 6-inch ereader that uses a new E Ink Carta 1200 screen so contrast should be a bit better, and they've doubled storage space to 16GB because they've added audiobook support and Bluetooth for streaming.
A USB-C port is in the cards as well, though not specifically mentioned in the specs, and unlike the Clara HD, the Kobo Clara 2E is waterproof.
They're also making a big deal about the casing being made from recycled plastic, and apparently the color is "deep ocean blue", playing off the fact that it's made from ocean-bound plastic.
The weight is listed at 171 grams, which is about 5 grams heavier than the Clara HD, and the battery size is listed at 1500 mAh. It also has a frontlight with adjustable color temperature, as you'd expect.
There's no official word yet on a release date, but it's probably going to happen soon. Kobo usually times the release of new models at the same time Amazon releases a new Kindle so they can get obligatory mentions in Kindle reviews and news articles, so I guess we can expect a new Kindle announcement by the end of next month too.