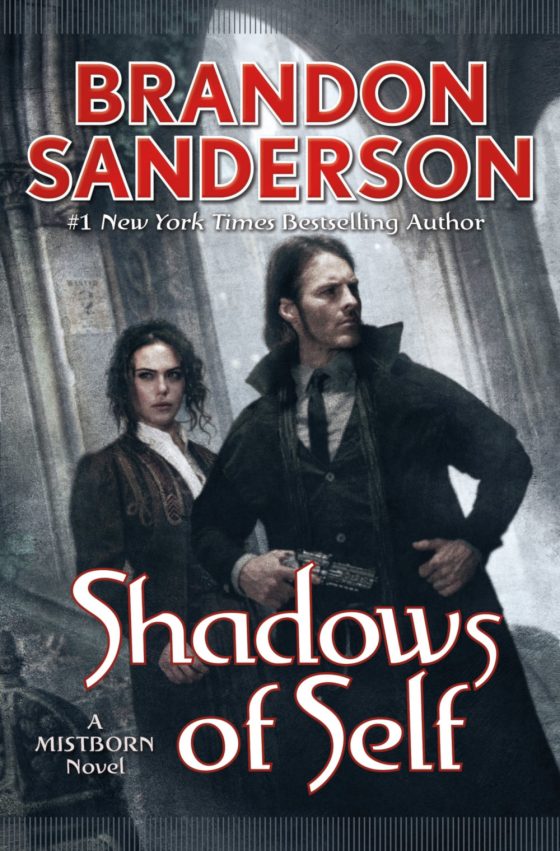 Earlier this month I posted about Tor giving away the fourth ebook in the Mistborn series, The Alloy of Law, which is the first book in the second part of the series.
And now Tor is giving away the fifth ebook in the Mistborn series, Shadows of Self, so if you got the fourth book earlier this month you'll probably want to get this one as well.
To get the Shadows of Self by Brandon Sanderson just head over to the Tor website and enter your email address to get the free ebook.
One of the reasons Tor is giving away these ebooks in because the seventh book in the series, The Lost Metal, is getting released in November and it's currently available to pre-order.
It makes you wonder if Tor is going to give away the sixth book in the series at some point too…
The ebook is only available for free for a few days. The offer ends at 11:59 PM ET on August 26th, 2022. Because of geographical restrictions, it's technically only available for residents of the US and Canada.
Shadows of Self has a 4.7-star rating at Amazon where the ebook currently sells for $9.99, and it has a 4.3-star rating at Goodreads.
To get a free copy of the ebook just head over to Tor.com and sign up for their monthly newsletter to get instant access to the download.
Tor's monthly freebies are available in both ePub and Mobi formats, and they are DRM-free so you can read the ebook on whatever device or app that you choose. They're going to be dropping the Mobi format option soon now that Kindles support ePubs through conversion, but for the time being you can still get the Mobi version.
Here's the description for the book:
Three hundred years after the events of the Mistborn trilogy, Scadrial is now on the verge of modernity, with railroads to supplement the canals, electric lighting in the streets and the homes of the wealthy, and the first steel-framed skyscrapers racing for the clouds.

When family obligations forced Waxillium Ladrian to forsake the frontier lands and return to the metropolis of his birth to take his place as head of a noble House, he little imagined that the crime-fighting skills acquired during twenty years in the dusty plains would be just as applicable in the big city. He soon learned that there too, just being a talented Twinborn — one who can use both Allomancy and Feruchemy, the dominant magical modes on Scadrial — would not suffice.

This bustling, optimistic, but still shaky society will now face its first test by terrorism and assassination, crimes intended to stir up labor strife and religious conflict. Wax, his eccentric sidekick Wayne, and brilliant, beautiful young Marasi, now officially part of the constabulary, must unravel the conspiracy before civil strife can stop Scadrial's progress in its tracks.