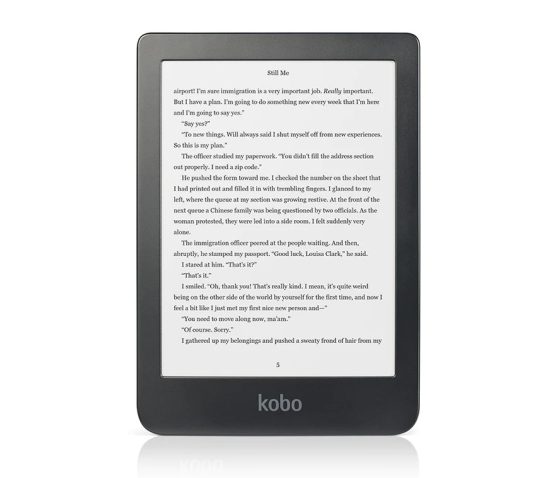 Kobo is getting set to release a new ereader on September 1st called the Kobo Clara 2E, and so far one detail that keeps coming up over and over again is the fact that it's partially made from recycled plastic, including ocean-bound plastics, as Kobo is keen to point out.
So far the fact that the Kobo Clara 2E is made from recycled plastic seems to be the main focus of Kobo's marketing material with this new model. It also has a newer Carta 1200 screen with better contrast, a USB-C port, and it comes with more storage space since they're adding audiobook support. But other than that it seems to be basically the same as before, so this gives them something new to boast about.
Yesterday Kobo posted on their Twitter account about an announcement on September 1st, which will undoubtedly be the unveiling of the Kobo Clara 2E, and the tweet contained this sentence: "Waste isn't waste if it isn't wasted…"
Sorry if I can't hold back an eye roll, but so far all of Kobo's marketing seems to be going down this path. Some early product listings have already turned up and in the first sentence for the description Kobo is bragging about how the Clara 2E is made from recycled plastic and how it's an environmentally conscious ereader.
It all comes across as a bit disingenuous considering none of Kobo's other devices make use of recycled materials. They act like they're saving the world and they keep patting themselves on the back for it, but what about their other devices?
It makes it seem like they're just trying to pander to the phoney do-gooding social media crowd. But does anyone really care? Is anyone really basing their purchase decisions on if something is made from recycled materials or not?
The current Kindle Paperwhite is also made from recycled plastics and magnesium, but unlike Kobo, Amazon isn't making a huge deal out it and revolving their marketing material around it; there's just a small section at the bottom of the product page saying it's partially made from recycled materials.
Don't get me wrong, it's good to see companies using recycled materials on new products whenever possible, but when that starts to become the main focus of their marketing spiel it comes across as inauthentic, especially when none of their other devices are made from recycled materials.
This is the last you'll hear me mention the Kobo Clara 2E and "recycled" in the same post. If Kobo wants to make a big deal out of it that's their propagative, but I'd rather focus on the actual reading experience and the features that relate to that. If Kobo wants to start down this road and keep bragging about it along the way then I think all of their ereaders should be made with recycled materials, not just one of them.