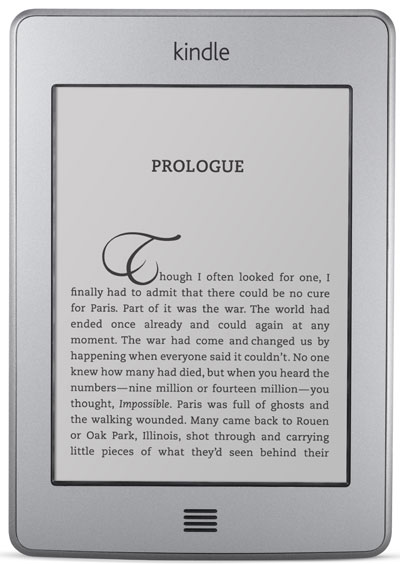 Ever since the Sony Reader and old school Kindle days, I've personally been a big fan of having page buttons on ebook readers.
It's nice to be able to just press down to turn pages instead having to move your thumb with every page turn, sometimes having to readjust your grip on the super tiny bezel that most ereaders have these days.
I also sometimes have problems with accidental presses because my thumb rides so close to the edge of the screen—it's more of a problem with flush screen ereaders.
While I like ereaders that have page buttons, I could care less about the page back button. I almost never page back while reading, and on the rare occasion that I need to page back I wouldn't mind having to use the touchscreen instead.
So why not just have one page button on ereaders? One button could easily be made to page back or scroll with a long press or a double press anyway.
The only thing I like about having two page buttons is being able to switch which one pages forward. That gives you more ways to comfortably hold the device.
You could just have one button on each side of the screen or a single button below the screen (like the old Kindle Touch pictured above). That would open up more design options, and they could easily make a device that accommodates using buttons or the touchscreen to turn pages.
One major design flaw with asymmetrical ereaders like the Kobo Libra 2 and Kindle Oasis is they basically force you to use the page buttons. Some people don't like page buttons so these type of devices instantly turn away a percentage of buyers.
I liked the older designs better where the page buttons were on each side of the screen or below it. That's more of a universal design where it gives the user the option to use page buttons or the touchscreen to turn pages. Why not offer both instead of one? And why not just have one page button instead of two?