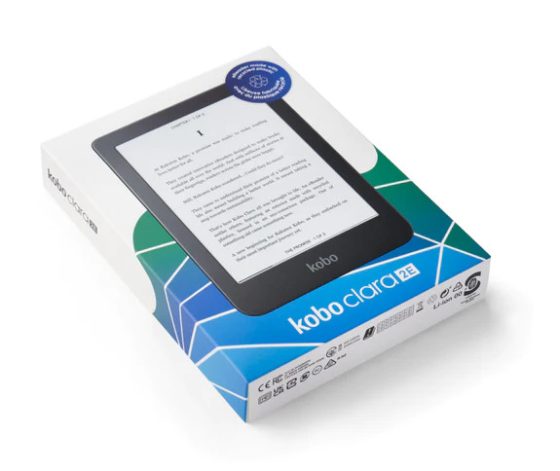 The new Kobo Clara 2E is set to get released tomorrow, September 22nd, and now there are a couple of different ways to order one.
In addition to being available on Kobo's website, the Kobo Clara 2E is also now available to purchase on Amazon and from Walmart.
The price is $129.99 with free shipping regardless of where you order it from, and it's available for immediate shipping so you can get one delivered later this week if ordered today.
However, neither Walmart or Amazon appear to have any covers for the Clara 2E yet, but they'll probably get listed soon. Unfortunately they changed the dimensions just enough so that Clara HD covers will not fit.
The Kobo Clara 2E is a 6-inch ebook reader that looks nearly identical to the previous Kobo Clara HD, but it adds support for audiobooks, Dark Mode, dual band WiFi, and it has a USB-C port. It also has double the storage space (16GB), along with an upgraded higher-contrast Carta 1200 screen, and it's waterproof.
Check back next week for a full review of the new Kobo Clara 2E, along with some comparisons with similar models.