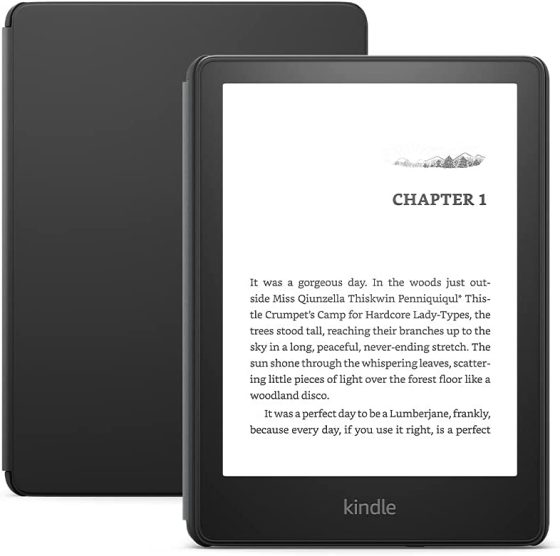 If you're looking to get a new Kindle ereader at a discount, Amazon currently has the Kindle Paperwhite Kids on sale starting at $119 with free shipping.
That's the best deal for a Kindle right now; the kids version is usually a better overall value anyway since it's just a regular Kindle Paperwhite that comes with a free cover, an upgraded 2-year warranty, and a year subscription to Amazon Kids+ (if you want it).
Oddly enough, the price varies by cover choice with this sale. The Kindle with the black cover is the lowest price at $119 for the 8GB model, while the other bundles are $129—and all 16GB versions are $139. Some are eligible for 10% back when purchased with an Amazon Prime card.
Considering the Kindle Paperwhite is selling for $139 right now with 8GB, you're much better off getting the kids version instead for a lower price with a better warranty and a free cover. The one advantage the regular version has is you can get 3 months of Kindle Unlimited for free, but you can usually get 2 months for free anyway (like by using the banner in the sidebar).
It's funny how once Cyber Monday ends and December begins, all the sales start drying up, especially now that Black Friday deals start rolling out in October.
There hasn't been any good Kindle deals during December until now, and this deal is kind of hidden under the radar. Most Kindles are selling at full retail right now, but the kids version is the one version that is on sale, and it's actually a good deal and it's not just for kids (but it's a good choice for kids too, especially considering the kids version of the basic Kindle is also full price at $119 right now).