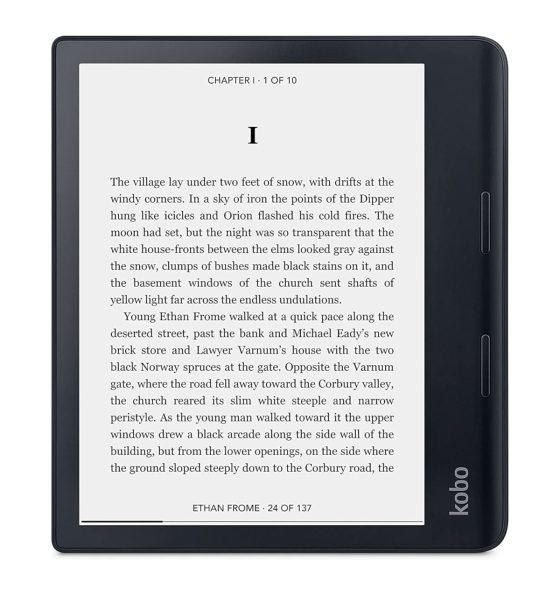 Another sign of the times, Kobo has increased the price of three of their ebook readers by $10 USD each.
The price of the Kobo Sage, the Kobo Libra 2, and the Kobo Nia are all now $10 higher than they were in 2022.
The price of the new Kobo Clara 2E and the Kobo Elipsa bundle have remained the same as they were before, so not all models have increased in price, but the Kobo Clara 2E is $10 higher than the Clara HD that preceded it so the price was already higher when it was released.
They probably knew they couldn't increase the price of the Kobo Elipsa now that the Kindle Scribe undercuts it by $60, especially considering the fact the Scribe has a much better screen and a better frontlight.
It's especially surprising to see them increase the price of the Kobo Nia by 10% because it's not a very good value to begin with compared to the Clara models, and now it's $10 more expensive than the entry-level Kindle that has a higher resolution 300 ppi screen and some other upgrades.
The Kobo Nia didn't make sense when they released it in 2020 and now it makes even less sense priced at $110. For only $20 more, the Kobo Clara 2E has a significantly better screen, a better frontlight, twice as much storage space, it adds dual band WiFi support, a USB-C port, a faster processor, and it's waterproof. I don't know why anyone would pay $110 for the outdated Kobo Nia that's basically equivalent to the Kindle Paperwhite 2 from 2013.
This isn't the first time that Kobo has increased the price of their ereaders after setting a lower initial price, but it is the first time they've increased the price of three models at once.
I haven't seen any other companies increasing the price of existing ereaders like this, but Amazon did recently increase the price of Kindle Paperwhite covers by a few bucks each.