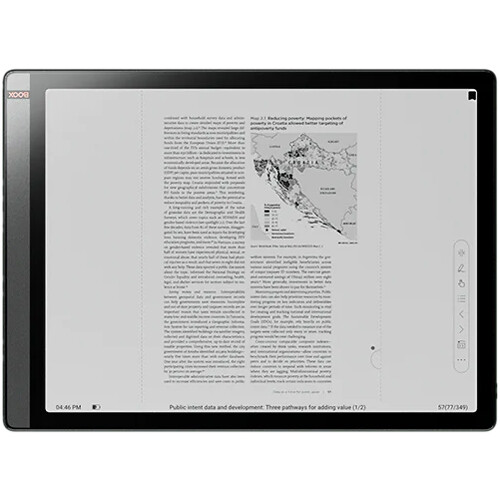 For those of you that own an Onyx Boox ereader or notetaking device, Onyx has announced they are making some changes to how they handle software updates and user manuals for all the various Note, Max, Nova, Leaf, Poke and Tab models.
Apparently they're trying to streamline the process so they'll no longer offer updates, manuals, and changelogs directly on their website. Now updates are only going to be made available through the Firmware Update section in Settings on each device directly.
Onyx has this page on their website outlining what steps to take to download new firmware updates and user manuals.
Basically, just go to Settings > Firmware Update on your Boox device to download updates and view changelogs (Settings > System Settings > System Update on Tab series models).
One interesting detail, it sounds like updates will only be available for a certain amount of time because they give directions on how to contact them if you wait too long to get an update.
If you encounter problems updating you'll have to use the Feedback section on your Boox device to contact Onyx about the issue.
If you're used to getting updates directly on your Onyx devices than nothing has really changed, but if you keep your Boox device offline or update manually then you're going to have to start getting updates over-the-air or not at all because you'll no longer be able to download update packages from Onyx's website.
When it comes to User Manuals for Boox devices, you can download them by going to Settings > User Manual on most Boox devices, or Settings > About Device > Manual on Tab Series models. There's also directions on Onyx's webpage on how to download manuals using a web browser, but doing so requires an Onyx account.
via: Simple Steps to Get Firmware Updates (and More) on a BOOX Device