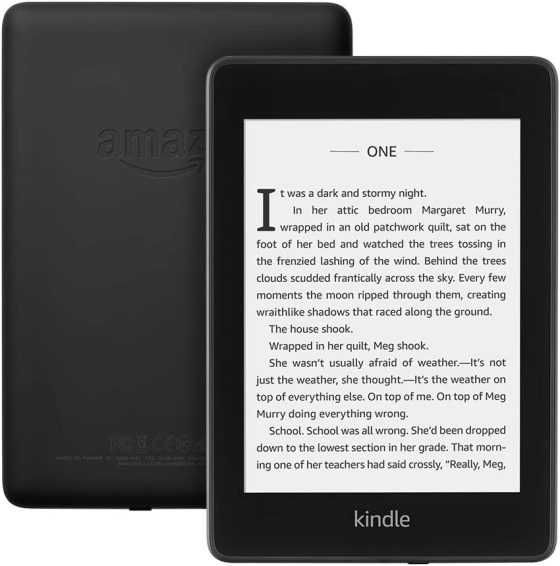 If you're looking to get a Kindle ereader for cheap, Woot has the previous generation Kindle Paperwhite 4 available for only $39.99 for the 8GB model. They also have the 32GB version available for $49.99.
Like most Kindle deals from Woot, these are listed as "refurbished". Who really knows what that means these days, but the listing says they are "like new", and they come with a 90-day Woot limited warranty.
The Kindle Paperwhite 4 was released in November of 2018 and Amazon continued to sell until it was replaced by the current Kindle Paperwhite in October of 2021. So these are probably in the 2-4 year old range, which isn't too bad considering Kindles often last 10 years or more.
The Paperwhite 4 has a 6-inch 300 ppi E Ink screen with a frontlight, but the frontlight doesn't have adjustable color temperature like the newer version (no warm light, but it does have Dark Mode for white text on a black background). The Paperwhite 4 is also waterproof (it's IPX8 rated).
The Kindle Paperwhite 4 originally sold for $129 new for the 8GB model so being able to get one now for only $39 is a pretty good deal, even if it is "refurbished". I think the 32GB version sold for $149 new.
This is one thing that separates Kindles from other brands. Being able to get a relatively recent Kindle for only $39 is the kind of deal you almost never find with other brands, at least not from retail websites (maybe you can find a deal locally like that). Kobo sells refurbished ereaders too, and they're usually only like $30 less than a brand new Kobo, and new ones go on sale for $20 off all the time.
Woot shows the deal as lasting for 6 days or until sold out. The purchase limit is 10 per customer so they must have a bunch of these to unload.