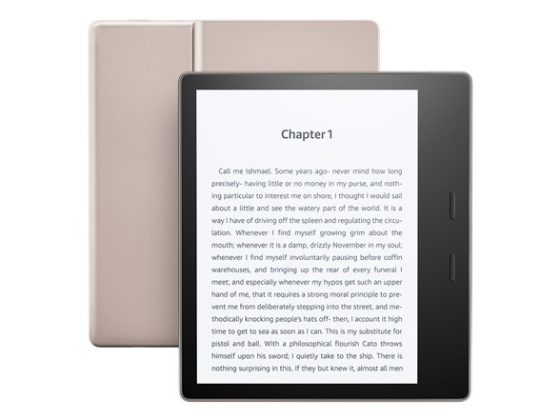 For the next five days, Woot is hosting another sale on Kindle ereaders and Fire tablets that are listed as "Amazon Refurbished", which basically means they've been tested to be fully functional, but they may have some minor cosmetic imperfections.
Here's the link to the landing page for the Amazon Kindle and Fire Tablet deals at Woot. The sale is active until July 10th or until they're sold out.
The least-expensive Kindle is the Kindle Paperwhite 3 for $25. They also have the 8th gen Kindle for $28, but it lacks a frontlight and it has a lower resolution screen so it makes zero sense to buy it instead of the Paperwhite.
All three generations of the Kindle Oasis are available as well. The first gen model is $79.99, but it does not include the special charging cover that came with it originally and is now impossible to buy, so unless you're fine with only getting a few hours of battery life don't buy it.
The second gen Oasis is $99.99 for the 8GB version and $129.99 with 32GB. It's exactly the same as the newer version except it lacks the warm frontlight setting.
The Kindle Oasis 3 can be had for $149.99 with 8GB and $189.99 with 32GB. Amazon was just selling these last week for $139.99 and $149.99 respectively, but that was a Prime Exclusive deal. New ones will most certainly be on sale again for Prime Day next week, and the prices probably won't be much higher than that (my guess is the Oasis 3 will sell for $159.99 on Prime day, but last year it was $175 so it might be higher than that).
The Fire tablets are even cheaper than Kindles at Woot. Most are only $15-$20, and even the Fire HD 10 can be had for as little as $25, but it's from 2017; the 2019 version can be had for $50.
Update: I missed it earlier but they also have some Kindle covers and backpacks available for $5 each, including the premium leather cover for the Kindle Paperwhites 1-3.