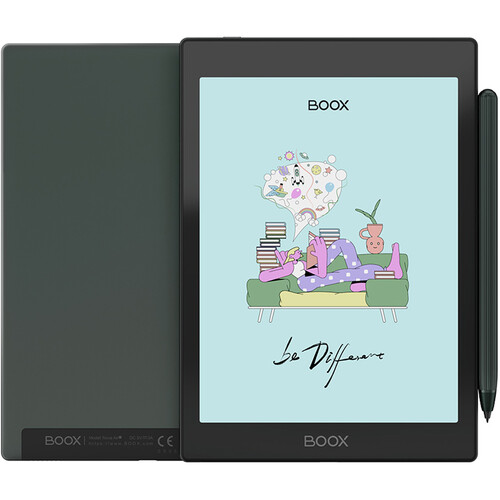 Onyx has been uploading some tutorial videos to their YouTube channel, and most of them are actually quite useful and informative (unlike the weird unboxing videos they post of their own products).
This latest video they uploaded shows some tips for using the on-board library and ebook app, called NeoReader, that comes on all Onyx Boox devices, from their small 6-inch Poke models all the way up through their 13.3-inch models.
Onyx's devices have a ton of features and settings; it can be hard to keep track of them all. The 5 tips given in the video are kind of obscure so even if you use a Boox ereader or eNote you might not know about them.
A couple of the tips I didn't know about, like the ability to select custom folders for the ebook app to scan, and how the file paths have to be the same when syncing notes and highlights between the same ebooks on multiple Boox devices.
It would have been helpful to know the best refresh settings to use for comicbooks when I reviewed the Onyx Tab Ultra C a couple months back. After a bunch of trial and error I finally figured out that "Regal Mode" was the best setting to use, as noted in the video as the 4th tip. They also suggest choosing the "Deep" option under refresh.
The final tip shows how the different touch settings work so you can setup the touchscreen with different sections for paging forward and back. You can setup touch zones to access other features as well, like turning on text-to-speech, skipping chapters, changing the font size, and a bunch of other stuff you can't do with other ereaders and eNotes. The number of settings and user-configurable options on Onyx's devices really is something.
5 Tips for NeoReader on BOOX Devices