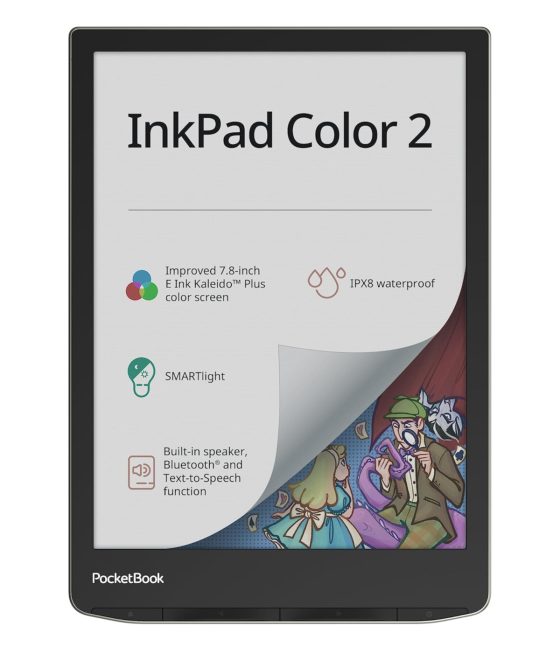 If you've been thinking about buying an ereader from PocketBook, now is a good time to do so because several PocketBook models are on sale right now at Amazon.
All the new models are marked down, including the InkPad Color 2 and the PocketBook InkPad 4. The new PocketBook Basic Lux 4 is also on sale and it's only $95.
Some of the earlier models are being discounted as well, including the PocketBook Era and the PocketBook Touch HD 3.
The new 10.3-inch InkPad Pro hasn't shown up for sale on Amazon yet so it's the one new model not available at a discount, but they have the previous generation InkPad X marked down to $365 from $449.
Unlike most ereader these days, all of PocketBook's models have page-turn buttons, and some of them have memory card slots for expansion. They all support Adobe DRM for purchased ebooks, along with common formats like EPUB, PDF, FB2, AZW3, among others, and CBR and CBZ for comics.
Here's the full list of PocketBook ereaders that are on sale from PocketBook's official Amazon store:
PocketBooks on Sale
PocketBook Basic Lux 4 – $95.00 ($14 off)
PocketBook InkPad Color 2 – $295.00 ($34 off)
PocketBook InkPad 4 – $255.00 ($34 off)
PocketBook Touch HD 3 – $135.00 ($24 off)
PocketBook InkPad 3 – $199.00 ($40 off)
PocketBook Era – $219.00 ($30 off)
PocketBook InkPad 3 Pro – $235.00 ($45 off)
PocketBook InkPad X – $365.00 ($84 off)