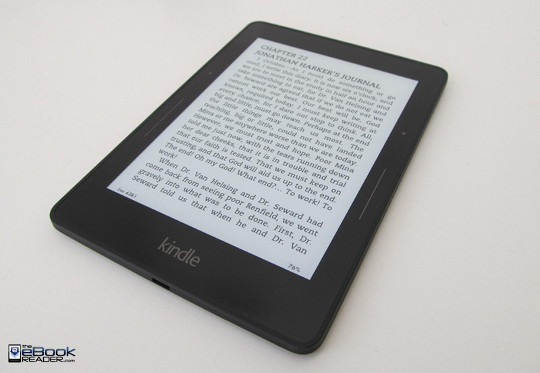 One of the coolest things about ebook readers is being able to fit an entire library of tens of thousands of books in a small handheld device that you can easily take with you anywhere, but the downside is you'll never actually be able to read that many books before the device stops working or the battery wears out.
In some cases you can replace the battery without damaging an ereader, but it often requires a bit more work than most people are willing to do themselves since most devices aren't made to have a replaceable battery.
Thus, dedicated ebook readers tend to have a much shorter lifespan than actual paper books. There probably aren't very many people still using ereaders that were made over ten years ago, and the number of people still using devices from 15 years ago has to be miniscule.
The oldest ereader that I still use is the Kindle Voyage. It was released in 2014 but I jumped ship on it for a while before buying a used one on eBay in 2018. The first one I had had a blotchy frontlight that always bugged me but this newer one has a much better frontlight, and the battery is still going strong so it might last another 5 years.
I also have a Sony PRS-350 from 2010 but I haven't used it in a few years. I still charge the battery once in a while to keep it alive, but it probably won't last much longer.
I have an old Nook Touch and some old Kobos that kicked the bucket a long time ago. The batteries seem to last longer on some devices than others, and you have to be careful not to leave them discharged for too long.
There are likely a few people still using the first generation Kindle from 2007, but 99% of those are probably dead by now.
Some brands age better than others. I doubt anyone is still using a first gen Onyx Boox—I don't even know what model that is—and I would guess very few people are still using Boox's pre-Android devices.
I bet there are a few old Sony Readers that are still being used regularly, but they're really starting to get up in age at this point. It's a shame Sony stopped making dedicated ebook readers; their old PRS-X50 line was really nice.
What is the oldest ebook reader that you still use on a regular basis?