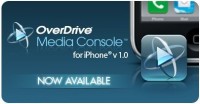 Libraries are a great resource for downloading free ebooks and audiobooks to enjoy on an ebook reader or other device.
Digital media that's checked-out from the library automatically expires after 7-21 days, depending on the particular library, so there's no late charges or hassle to return. The ebooks come in Adobe ePUB and PDF formats, and sometimes Mobipocket, so just about every dedicated reading device is supported except the Kindle.
Update: Kindle devices and Kindle apps now support library ebooks too. Click here for the Kindle library ebooks tutorial.
Step #1: Library Card
Getting free ebooks from libraries is a simple process that takes just a few minutes to set up. The first step is to search the Overdrive database to see the list of libraries in your state or country. Make sure to select "Library Search", as Overdrive offers other services too.
If you already have a library card, check to see if that library is on the list. If it is, you can sign in and start downloading ebooks as soon as you complete step 2 below.
If you don't have a library card or if your library isn't listed, choose your local library or one of the larger libraries nearby. Check their media selection and see if it's worth the time. If it is, all you have to do in most cases is fill out a quick application online to get a library card number that you can use to start downloading ebooks, audiobooks, and videos right away.
If your local libraries don't have a program or a decent selection, you can sometimes get a library card from one of the bigger libraries in your state by visiting them in person or filling out an application online. Each library has different rules, so it takes some checking.
If there aren't any options where you live, there a few libraries that offer cards to out-of-state residents for an annual fee.
Libraries that offer library cards for non-residents
The Brooklyn Public Library has a wide selection of ebooks, however library cards for non-residents will set you back $50 a year.
The Free Library of Philadelphia is another option. They offer library cards to non-residents for $35 a year.
The Fairfax County Library in Virginia offers a library card to non-residents for $27 a year.
The Houston Public Library in Texas offers a library card to non-residents for $20 for six months or $40 a year.
Another option is the Charlotte Mecklenburg Library in North Carolina. They offer library cards to non-residents for $45 per year, $35 for adults 62 years and older.
The Monroe County Library in New York offers cards to non-residents for $45 per year.
More libraries with non-resident cards can be found here »
The libraries above all have a decent selection of titles to choose from, but make sure they have what you're looking for and double-check to see how long the wait is before shelling out any dough.
Step #2: Software
For most who own an ebook reader, this step has already been taken care of. The ebooks from libraries come in two DRM flavors that require specific software to work. The most common ebook formats that libraries carry is Adobe ePUB and PDF. These requires the use of Adobe Digital Editions to read the ebook on your PC, Mac, or to transfer it to your Adobe-supported ebook reader.
Note that Kindles don't require the use of ADE; Amazon sends the ebook over WiFi instead or you can sideload it with the USB cable after downloading it.
After installing ADE, make sure to authorize it when prompted or click the library tab in the main view and select "authorize computer".
Some libraries also offer Mobipocket ebooks in PRC format that requires the use of Mobipocket Reader software.
And for audiobooks, Overdrive has there own Media Console software and apps for PC, Mac, Android, BlackBerry, iPhone, and Windows Mobile.
There is also an OverDrive app for Android and iOS that allows for downloading ebooks directly from the library without having to mess with other software or sideloading.
Step #3: Enjoy
That's it. Your done. Once you have a library card and the appropriate software installed, it's time to start browsing for and downloading the ebooks and other free digital media that you want. The downloads go to their respective software applications and from there you can easily transfer them to your device like normal.
So where to begin?
Here's a list of the most downloaded ebooks and audiobooks from libraries powered by Overdrive.