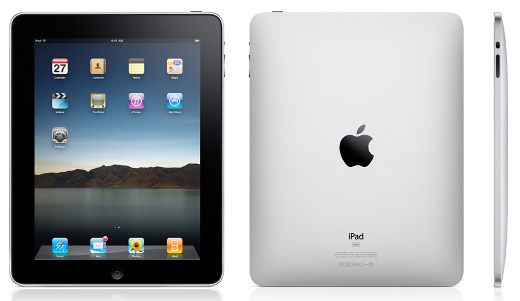 If you're among the 1 million people a month that decide to buy an iPad, you're going to need to figure out which of the 6 models is the best fit for you and your budget. And then you'll need to find somewhere to buy an iPad from, preferably at a store near where you live.
Choose a Model
The first step is the hardest because you have to decide if you are willing to pay extra money for a model with 3G wireless, and then pay for a service plan as well. Keep in mind that the iPad needs to use internet for most of the apps, so a lot of its functionality will be hampered when Wi-Fi isn't available.
There are other options, though. You can get a portable Wi-Fi modem from Amazon for 1 cent with the purchase of a service plan from Verizon. Or you can get a Cradlepoint PHS300 Personal Hotspot for about $140 and tether it to your smartphone or 100 USB modem for Wi-Fi access anywhere you have coverage.
Another thing to consider when choosing a model is storage capacity. The options are 16 GB, 32 GB, and 64 GB. Most people are perfectly happy with the 16 GB model. But if you have a large media collection, or plan to use the iPad for a lot of videos, then one of the larger storage models is probably a better option. Video is really what takes up the most space. Music, email, and most apps don't add up to a whole lot; 1000 songs is only about 3.5 GB.
For a complete list of iPad prices by country check out our iPad pricing chart.
Where to Buy an iPad
If you want to buy an iPad online, the Apple Store is currently the best option. Other websites like Amazon and eBay are selling the iPad for inflated prices—don't buy from them until the prices match Apple's.
Since buying from Apple's online store will incure sales tax fees, you might as well find an iPad in a retail location near where you live. You can find Apple retail stores and authorized Apple retailers using the Store Locator on Apple's website. Best Buy sells them in the US and Canada, and Curry's and PC World sells them in the UK.
Other Details to Consider
Unless you're fond of scratches and imperfections, you're definitely going to want to get a cover or screen protector for the iPad. Covers are cheap. You can pick up an okay one for under $20 or a decent one for a little more. Here's an entire page listing iPad covers, cases, skins, and screen protectors from various websites around the web.
Apple sells an iPad protection plan for $99, but it doesn't cover accidental damage or if the glass screen breaks. Another option for a warranty is SquareTrade. They have 2 and 3 year plans for $95 – $145 that cover accidental drops, spills, & normal use issues.
The last thing you need to do before you get an iPad is install iTunes on your PC or Mac computer if you don't already have it. When you get your iPad you can't just turn it on and use it. You must sync it with iTunes using a computer before it will work, and you will need an iTunes account. After the initial setup, you don't necessarily need access to a computer to use the iPad.