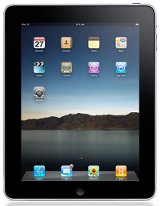 Apple issued a press release this morning announcing that nine more countries have been added to the iPad's accepted list.
The press release states that people in the countries listed below can buy all models of the Apple iPad starting this Friday, July 23rd from Apple retail stores and Apple Authorized Resellers.
Oddly, it does not mention anything about being able to order the iPad online from Apple's website, and a quick check for a couple of the countries listed don't turn up any results for the iPad on their respective sites, so pricing could not be confirmed at this point.
Starting Friday, the iPad will be sold in these countries:
Austria
Belgium
Hong Kong
Ireland
Luxembourg
Mexico
Netherlands
New Zealand
Singapore
That makes 19 total countries that can officially buy the iPad. Back on May 28th, Apple released the iPad to nine other countries (they must like the number 9) after initially releasing it in the US on April 3rd.
Also, the press release states that the iPad will be made available to several more countries later this year.
Apple has reported selling 3 million iPads so far, and that was back on June 22nd when they made that announcement. They've probably sold another million or so since then. Love them or hate them, Apple really knows how to create a huge buzz about a new product. Just wait until they start rolling out the iPad 2 and 3, with new smaller screens, better battery life, and new features.