PocketBook, the third largest ereader company behind Amazon and Sony, plans to unveil their new line of ebook readers and a new tablet at the 2010 IFA consumer electronics trade show in Berlin on September 3rd.
PocketBook's four new E Ink ebook readers include the PocketBook Pro 602 and Pro 902 and the upgraded versions with 3G and Wacom touchscreens, the PocketBook Pro 603 and Pro 903. All come with WiFi and Bluetooth, have direct access to the Bookland ebook store, and use PocketBook's versatile open source software. The 600 models feature 6-inch displays and the 900s have 9.7-inch screens, the same size as the Kindle DX.
As for the PocketBook Tablet IQ, it features a 7-inch TFT touchscreen, WiFi and Bluetooth, and runs Android 2.0.
Once September 3rd comes around there will be a lot more information about these new devices (subscribe to keep updated). For now here are the product images that got posted early.
PocketBook Pro 602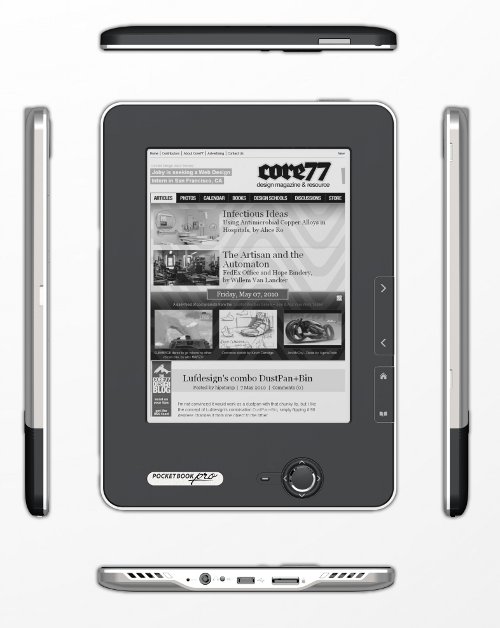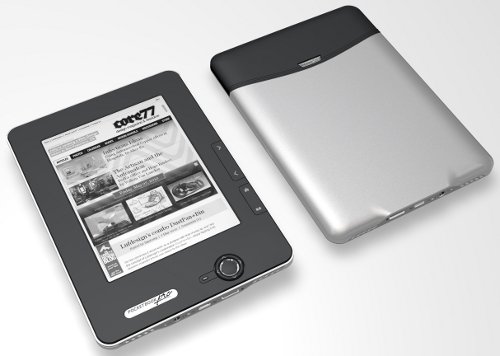 PocketBook Pro 603 (3G + Touchscreen)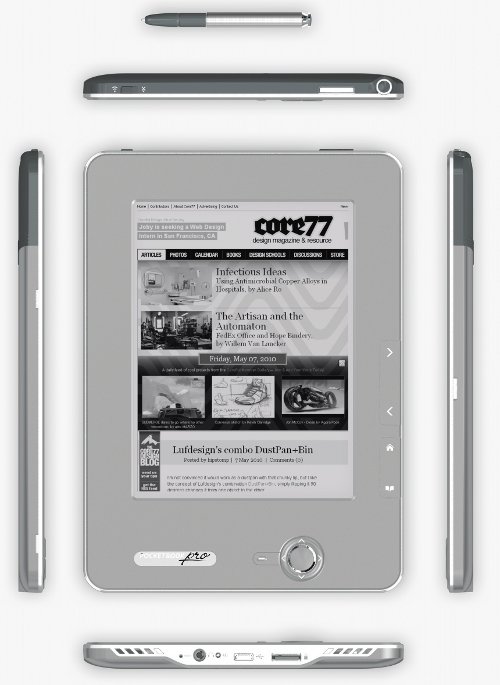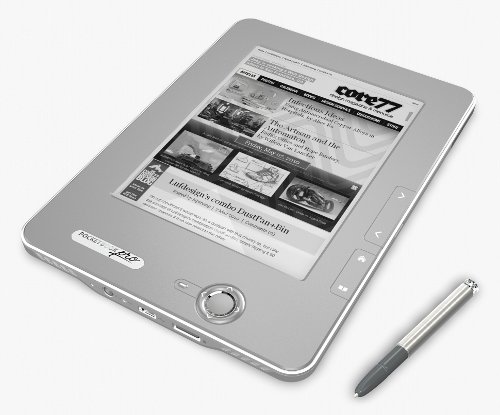 PocketBook Pro 902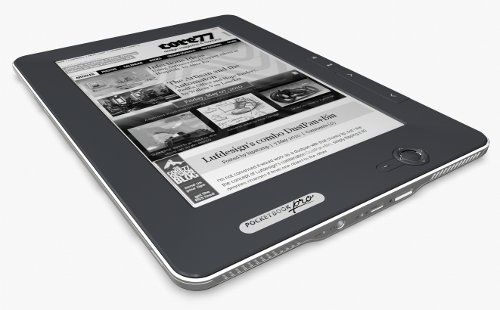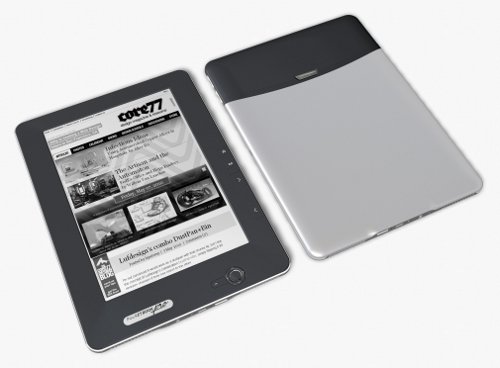 PocketBook Pro 903 (3G + Touchscreen)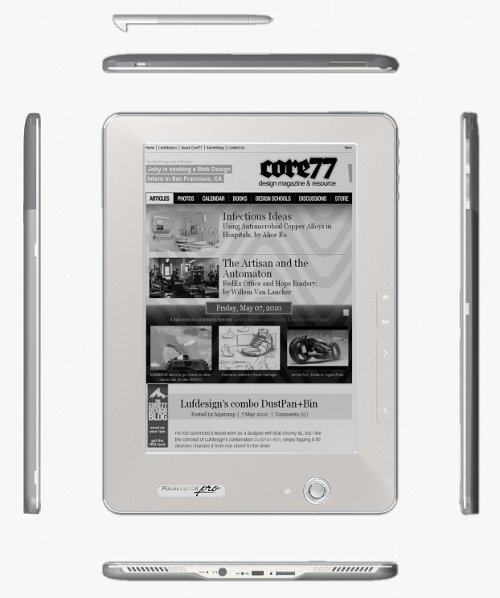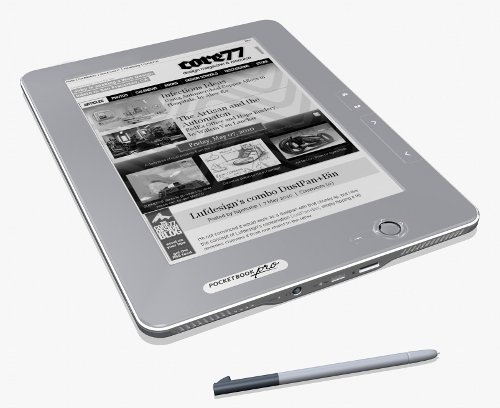 PocketBook Tablet IQ