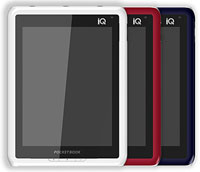 PocketBook US started shipping orders for the PocketBook IQ Android tablet and PocketBook 602 ebook reader yesterday, while the 9.7-inch PB 902 is still on pre-order and is expected to ship by the end of November.
The 3G wireless/touchscreen models, the PocketBook 603 and 903, still haven't been priced or made available for the US market for pre-order yet so it's safe to assume they won't be arriving until the middle to end of December.
I just finished creating new review pages for all 5 of the upcoming new devices that can be found via the main PocketBook page. There you can find the specs and watch videos of each of the new PocketBooks. Keep in mind that I will be updating all 5 of those pages with hands-on reviews and videos after the devices arrive, right now the pages are pretty bare.
If everything goes to plan, the reviews for the PocketBook IQ and 602 should be mostly finished (at least the videos) by this time next week since both will be arriving in a couple of days.
In the meantime, here's a couple of unboxing photos of the IQ and 602 that the folks from PocketBook US posted on the MobileRead forums yesterday. Click them for large. You can visit these two posts for more unboxing photos, but these ones are the best.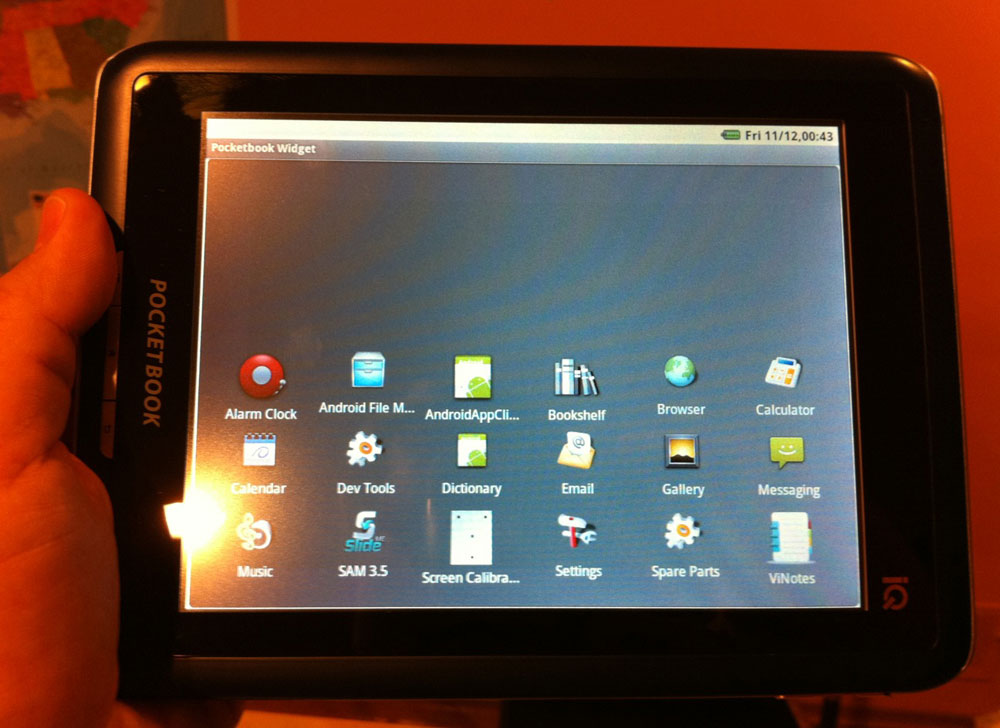 The last bit of news, it looks like PocketBook is really starting to increase focus on the US market. They just opened their first US store this month in Kansas City at the Independence Center Mall, the first of 20 retail locations PocketBook plans to open across the US next year. They've also started getting their brand of ebook readers into a lot more online stores recently, showing up on websites like Walmart, Buy.com, and of course the major websites like Amazon and eBay.
PocketBook isn't a brand of ebook reader that's very well know here in the US, but with the launch of these 5 new ereaders and added retail presence that could change really quickly, especially considering the fact PocketBook is rumored to be partnered with Mirasol to develop color ereaders in 2011.