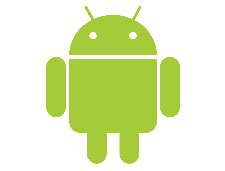 Below is a list of free Android reading apps, along with a ZIP download for the APK files to install them on the PocketBook IQ and other Android tablets that don't have access to the Android Market.
I've tested all these apps on the PocketBook IQ. Some of the other reading apps such as Nook for Android I haven't able to get to work so aren't included in this review. If I find a version that works on the IQ so I can test it I will add it to the list, along with other reading apps I find along the way. This list is far from complete so feel free to add more in the comments section.
Here's the ZIP file with the collection of free Android reading apps, PDF apps, and comic apps listed below.
Download Android Reading Apps Collection
If you are browsing this site from the PocketBook IQ or other Android tablet open to third-party apps, you can download the ZIP file to your tablet's SD card using the Opera Mini browser (via Android Freeware or app installer).
That way you can start installing the apps without needing a computer to transfer them to the device. Otherwise you'll need to download the ZIP with your computer, extract it, and then transfer the folder to your tablet's SD card.
Most of these apps were found via Android Freeware, SlideMe, and a couple other Android app sites I can't remember specifically.
Android eBook Reading Apps
Kindle – The Kindle for Android app works for ebooks purchased from Amazon and syncs annotations and last page read with other Kindle apps and devices. It allows for reading non-Amazon ebooks side-loaded into the Kindle folder in DRM-free PRC and MOBI formats. For purchasing ebooks the app launches the web browser and directs to Amazon's mobile Kindle Store.
Features include adding notes, highlights, and bookmarks, searching for words throughout a book and on Wikipedia and Dictionary.com. There are 5 fonts sizes and 3 background color options to choose from: white, sepia, and black (night reading). There's a brightness adjustment dial, go to page, and table of contents. Turn pages by swiping or tapping.
Kobo – The Kobo Android app reads ebooks purchased from Kobo, and it can also import DRM-free EPUB ebooks from an SD card. The ebook store is integrated into the app, where you can purchase ebooks as well as download free ebooks. Ebooks purchased from Kobo are in Adobe EPUB and PDF and can sync with Kobo's other reading apps and can be downloaded to read on other Adobe-supported devices. There are 5 font sizes, 2 font types, night mode, TOC, page jump.
Borders – The Borders Android app reads ebooks purchased from the Borders ebook store, not any other sources. The ebook store is powered by Kobo Books and is integrated into the app, where you can purchase ebooks as well as download free ebooks. Ebooks purchased from Borders are in Adobe EPUB and PDF and can be downloaded to read on other Adobe-supported devices.
For reading features the Borders Android app has 3 font types, 5 font sizes, table of contents support, a page count slider, and has day and night modes. Page turns by tap or swipe.
FBReaderJ – FBReader is one of the best apps for reading DRM-free EPUB, OEB, and FB2 formats. It has a number of customizing options for font type, margins, background color, etc. It has bookmarks, a network library for downloading ebooks from various sources of which more sites can be added manually, search, volume key scrolling, as well as swipe and tap page turn scrolling, and more customizing options.
Aldiko – Aldiko for Android is a lot like FBReader in that there are customizing options for just about everything. There are themes, a ton of font settings, you can adjust brightness by sliding a finger up and down the left side of the screen, and change pages by swiping, tapping, or using the volume buttons. It has ebook stores built-in and supports importing non-DRM EPUB ebooks to read on it.
Moon+ Reader – The Moon+ Reader app supports DRM-free EPUB, HTML, TXT, UMD, and ZIP formats. This app has a ton of customizing features that would take about half an hour to go through them all, some include bookmarks, auto scroll, TOC, themes, customize on-screen and button-press functions, etc.
Moon+ Reader has a really nice, clean user interface and can browse folders already on the SD card and Tablet so you don't have to import files to it. You can also download ebooks from the app. The only downside with this app is that it doesn't seem to use the book's CSS file: paragraphs have spaces between them and don't indent, no text stylization, italics, bold, etc.
Wattpad – Wattpad is an ebook community for readers and writers to share their work. Wattpad has over 100,000 free ebooks in their library. The Wattpad Android app has some customizing options for text and background color. It has auto-scroll and turns pages by tapping. It has advertisements.
Free Android PDF Viewers
BeamReader – The BeamRead app works for PDF viewing. It has zoom, page jump, PDF re-flow, search, active hyperlinks, and bookmarks. Update: As it turns out, this is not a free app; it has a 10 day free trial.
PDF Viewer – The PDF Viewer app is a basic PDF app that has zoom, rotate, go to page, and search.
Adobe Reader – Adobe Reader is a basic Android app for viewing PDFs that just has zoom and PDF re-flow.
Android Comic Apps
Droid Comic Viewer – The Droid Comic Viewer app supports CBZ, ZIP, ACV, CBR, RAR, JPEG, PNG, and BMP formats. It pre-loads pages while reading so it loads faster. There's a go-to-page function, zoom, and various viewing settings. There's a browse screen that shows thumbnails and a section to download comics that I can't get to work.
A Comic Viewer – The A Comic Viewer is a simple comic viewing app that loads pages quickly. Supports ZIP, CBZ, JPG, BMP, GIF, and PNG formats.