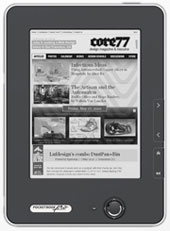 I posted the review for the PocketBook 602 earlier today. It can be found on the PocketBook 602 page, along with a video review.
The review isn't completely finished just yet; I'll be adding a section for PDFs shortly. I'm still waiting on a firmware update to finish it because I think they'll be adding a second program for PDFs called pdfviewer like the earlier PocketBook ereaders.
Please feel free to post any questions or comments about the PocketBook 602 below.