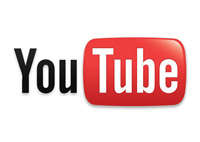 One thing I'm learning about Android is that there are tens of thousands of apps available and most of them have multiple versions floating around as they are continually updated and improved.
The strange thing I'm finding is that some older versions of certain apps actually work better on some systems than the new updated versions.
Enter exhibit A. The YouTube app. Most versions don't seem to work on the PocketBook IQ, Pandigital Novel, and similar Android tablets.
Luckily I happened to stumble across a YouTube app from somewhere that works—for the most part—for the IQ, PN, and probably others. It works on a hacked Nook Color too but doesn't go fullscreen—to fix this problem install a free app called Spare Parts, un-check compatibility mode and reboot.
So here it is at Mediafire. The YouTube Android app that works. Download it and transfer it to your device's SD card then use the file manager to install it, or you can download the APK using your Android tablet's web browser for easy installation.
Another option for videos is the Skyfire web browser. It can play YouTube videos and other videos embedded within web pages, but doesn't work for all videos. The APK for it is available on the Skyfire website and through app sites.