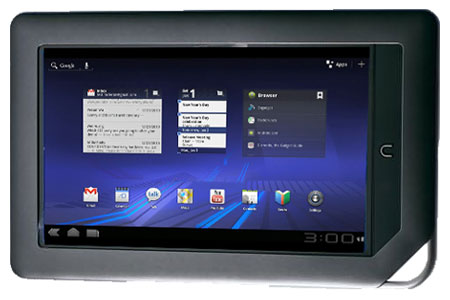 One thing is for sure: the Nook Color has a thriving hacking community. And the folks at XDA forums have done it again.
Google just released the SDK for Honeycomb—Android 3.0, the first version of Android designed specifically for tablets—on the 26th of January and now someone's already managed to get Honeycomb running on the Nook Color.
The ROM is still in its earlier stages, but looks like it's running pretty well in the videos below. The new browser and interface look promising. A couple of things not working are sound and DSP. But graphics acceleration, the accelerometer, wireless, touchscreen, and buttons are all working.
It is set-up to run off a microSD card and the image is around 4GB in size. You can find the download and instructions on this post at the XDA forums. I'm thinking about trying this on my own Nook Color but need to get another memory card first.
What about you? Got Honeycomb running on your Nook Color yet?
Nook Color Meets Honeycomb