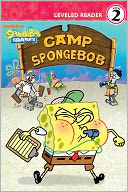 Barnes and Noble issued two press releases today, one announcing the addition of Nickelodeon's Digital Children's Books to B&N's NOOK Kids collection, and the second is more of a sale's pitch that lists content for the Nook Color and hints at a change in direction for the way the Nook Color is going to be marketed moving forward.
The partnership with Nickelodeon adds popular titles like SpongeBob SquarePants and Dora the Explorer to NOOK Kids for the Nook Color and the Nook Kids iPad app.
Here is more info from the press release (link added):
Barnes & Noble is now offering a dozen interactive NOOK Kids Nickelodeon titles, and will expand to more than 20 next month, as the partnership continues to grow with new, exciting digital books. Camp SpongeBob, Happy Birthday SpongeBob! and others are perfect for the reader who loves zany stories. For young explorers, there are fun-filled adventures including Dora Loves Boots, Crystal Kingdom Adventures, Dora Helps Diego, Dora's Sleepover and more.

With NOOK Kids exclusive AliveTouch™ technology, kids can easily find an exciting story, engage with the books and their favorite characters by simply tapping to turn pages, interacting with the text, and zooming in and around gorgeous graphics in SpongeBob's world under the sea and the places on Dora's map. Coming soon, select Nickelodeon NOOK Kids titles will also include Barnes & Noble's exclusive Read to Me™ feature offering professional narration, so kids can choose to explore books on their own or hear them read out loud.
The second press release doesn't really reveal anything new, but does reiterate the fact that the Nook Color will get a major firmware update this spring to add exciting new applications, e-mail, other feature requests, and that B&N's digital library is continually expanding, with exclusive offers and promotions to boot.
An interesting observation with the latest press releases, somewhere along the line Barnes and Noble switched from NOOKcolor to NOOK Color. In the beginning they made a compound word of it but it didn't catch on.
And now it looks like the PR department is adding a new layer to the Nook Color's marketing. They continually refer to it as the "Reader's Tablet", a term they haven't used before.
You can see how they intend to position themselves with the upcoming launch of the Nook Color Appstore and firmware update to add more tablet-esque features while preserving the focus on e-reading. The Reader's Tablet.