Apple iPad 2 vs BlackBerry PlayBook (Video)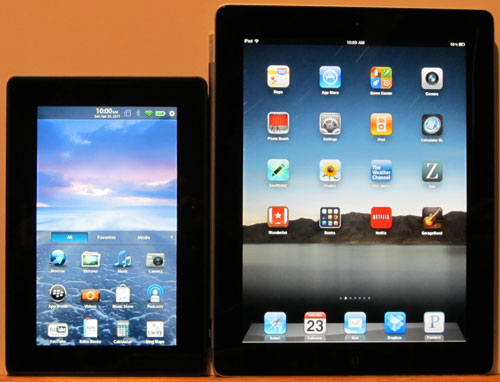 Here's another comparison review, this one pits the iPad 2 vs the BlackBerry PlayBook. There are several screenshots and an HD video included in the review.
I'm sure there are plenty of things missing from the Advantages lists of both devices. If you have any you want to add, please feel free to leave them in the comment section below.