Transformer Review – ASUS Eee Pad Transformer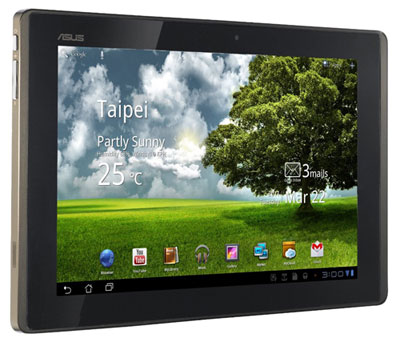 I was able to finish up the first stage of the Asus Transformer review yesterday. I say first stage because I'm still waiting on the keyboard dock to arrive as well as a replacement Transformer since mine has some defects.
I should have the review for the Transformer's docking station posted next week, but it will probably be a little longer before I can get my hands on another Transformer since they are still so hard to find. Once I do I'll update the review with the details on the new unit. Plus the Transformer is supposed to be getting updated to Android 3.1 here any day now, so I'll update again when that happens.