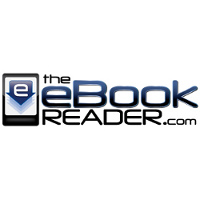 Here's a roundup on ebook coupon codes for Kobo, eBooks.com, eHarlequin, and Carina Press. As usual not all publishers allow discounts on ebooks so these codes will work on non-agency ebooks only.
Agency ebooks include any titles from the following publishers: Random House, Penguin, Time Warner, Harper Collins, and Simon & Schuster.
Kobobooks.com
nov10us20 – 20% off – Expires November 14th, 2011 at 11:59 p.m.
According to the trusty folks at MobileRead, there are variations for other countries that will work too.
nov10ca20
nov10row20
nov10au20
These older codes should all still work too if you haven't already used them.
June20off – 20% off – Expires December 31st, 2011
Kobodollaroff – $1 off – Expires January 31st, 2012
FirstRead – 35% off first ebook purchase at Kobo
Carina Press
CARINAEXTRATEN – 10% off – Expires March 31st, 2012
CARLAPB11 – 10% off – Expires November 30th, 2011
CARACTB11 – $4 on $12+ purchase – Expires November 30th, 2011
eHarlequin.com
SAVE10AFFO – 10% off – Expires March 31st, 2012
SAVE5DOLLARS – $5 off $15+ purchase – Expires March 31st, 2012
SAVE10DOLLARS – $10 off $30+ purchase – Expires March 31st, 2012
eBooks.com
11-11-11savecp – 20% off on Bestsellers – Last Six Months! – Valid November 11th only
fallreadingscp – 12% off $40+ purchase – Expires December 22nd, 2011
Thanksgivingcp – 15% off – Valid November 20-24th, 2011
blackfriday$cp – $5 off $40+purchase – valid November 30th only
educationusacp – 15% off Education category ebooks – Valid November 13-19th, 2011
categorysalecp – 20% off categories: Architecture, Business, Games, History and Mathematics – Expires November 30th, 2011