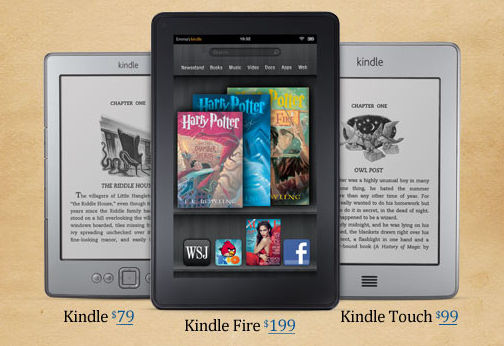 Amazon has scored a major deal with J.K. Rowling that probably cost a truckload of Galleons to add all seven Harry Potter ebooks to the Kindle Owners' Lending Library starting on June 19th.
Basically what that means is any Kindle owner with an Amazon Prime membership will be able to download and read any Harry Potter ebook for free, up to one per month.
That's how the Kindle Owners' Lending Library works: you can barrow one ebook per calendar month for free. After the month is over you can return the book to get another for free or keep reading the one you have. There are no expiration dates like with library ebooks and no waiting lists either.
Here's an earlier post for a complete rundown on the ins and outs of Amazon's Kindle Owners' Lending Library. It has grown considerably since Amazon first launched it back in November 2011. At that time there were only 5,000 titles to choose from; now there are almost 150,000 prime ebooks.
So if you have a Kindle and Amazon Prime this is a pretty sweet deal for Harry Potter fans. Borrowing the series from local libraries can take years with the long waiting lists, and buying the series from Pottermore costs $57.54 for the boxed set, more when purchased individually.
For those wondering what Amazon Prime is, it is a membership that Amazon offers to U.S. customers for $79 a year. Prime members get free two-day shipping on items sold from Amazon.com. Plus they get unlimited access to Amazon's Netflix-like streaming video service, and of course the Kindle Owners' Lending Library.