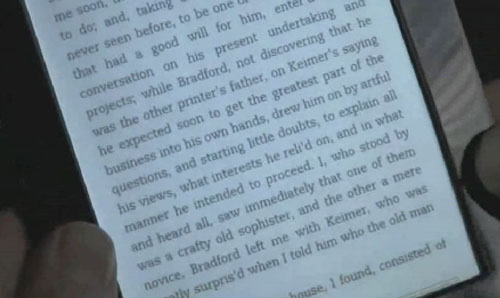 Now here's a rumor that makes sense, unlike the color Kindle rumor from last week. Reuters is reporting that Amazon is likely to release a new Kindle in July with built-in front lighting similar to Barnes and Noble's new GlowLight Nook Touch.
The inside source says that Amazon has started production of the new Kindle and that it will be a touchscreen model available in both 3G and Wi-Fi versions.
The source also said Amazon was likely to keep prices the same, or raise them by a very small margin.
If Amazon introduces a $99 Lighted Kindle Touch in July, it could be huge, especially when Barnes and Noble is taking the opposite pricing strategy by charging $40 more for the GlowLight Nook than the original Nook Touch.
While the price isn't settled yet, the chances of Amazon actually releasing a Kindle with a front-lit screen is really high. Amazon has never been one to let Barnes and Noble have any kind of edge.
In fact, Amazon already did something very cleaver in regards to foreshadowing the release of a Lighted Kindle. Back in early April they invited Devin Coldewey of TechCrunch to take a sneak peak at a prototype of a new Kindle with a light built into the screen. The article, Next Generation Of E-Ink Kindle To Sport New Front-Lit Screen, was posted just six days before Barnes and Noble first unveiled the Nook Touch with GlowLight.
The folks at Amazon are very smart chess players in regards to the Kindle and I bet that leak was most certainly planned for just that right time.
And it just showed how good of a plan it was because in most of the early reviews posted by tech websites for the Nook GlowLight, they mention the leaked story about how Amazon is already planning a similar device, subtly giving potential buyers pause when considering their next purchase.
So keep an eye out for a glowing Kindle Touch in the near future. The Nook's GlowLight is a great feature but it could be better. As mentioned in my Nook Glow review, the lighting isn't perfectly uniform at the top of the screen and the text isn't quite as dark and sharp as the original Nook Touch because of the screen protector. It will be interesting to see if Amazon's front light can improve on those aspects.