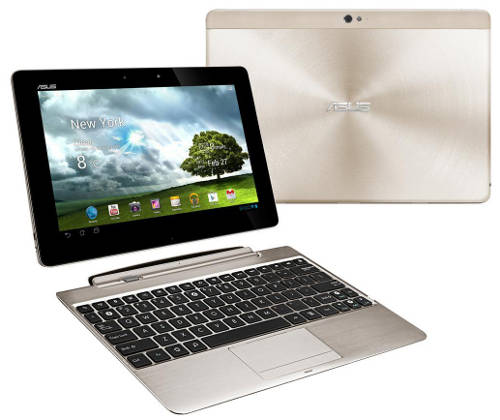 Two of the most anticipated Android tablets of the year are going be unveiled later this month, according to an anonymous representative from Asus that reportedly revealed these details during Computex to the folks at Android Authority.
Numerous rumors have been floating around about Asus partnering with Google for an inexpensive 7″ tablet in the sub-$250 range, more likely $200 or less, with some high-end specs, which has been dubbed the Google Nexus 7 tablet.
Now someone inside Asus is confirming this partnership and that the device will be revealed "by the end of June". That syncs up with Google's I/O conference for developers in San Francisco the last week of June.
The Google Nexus Tablet is expected to have a 7-inch IPS screen, a 1.3Ghz Tegra 3 quad-core processor, and run the latest version of Android, called Jelly Bean. But the Asus representative didn't confirm any of the specs so there could be plenty of surprises.
The Nexus tablet may end up being somewhat similar to the Asus Eee Pad MeMo, which was shown at CES earlier in the year.
The Asus representative also told Android Authority that Asus's high-end 10″ Transformer Infinity TF700 would be coming to the US in June as well. It is expected to have a Tegra 3 quad-core processor and a high resolution screen with 1920 x 1200 pixels.
It looks like things could get really interesting in the Android tablet space in the next couple of weeks if these rumors turn out to be true.