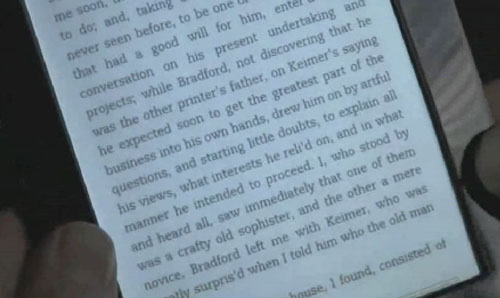 Now that Barnes and Noble has released the Nook Touch with GlowLight, which appears to be relatively successful given the fact B&N couldn't keep them in stock for the first several weeks, the big question is who will be the next to release a similar E Ink ebook reader with a built-in front light?
Amazon is the most likely suspect given the fact they've already demoed a prototype. Rumors suggest a lighted Kindle Touch could arrive as early as next month. But Amazon has made no official mention of a lighted Kindle just yet.
Another potential candidate for a lighted ereader is Sony. But then again Sony already tried that a few years back with the PRS-700 and it was a huge flop; they might be reluctant to try it again. But technology has changed a lot since then. It wouldn't need to suffer from the same glare-prone touchscreen and uneven light.
But Sony is a wildcard; you never know what they are going to do. At times they only seem to halfheartedly pursue the ebook reader market, but then ever year they release at least one new ebook reader, and it's usually one of the more advanced in the field, if lacking in a few details.
And then there's Kobo. They could be the dark horse in this race. They usually release a new device in the early part of the year, but this year they've yet to release a new device at all. Instead they are updating the Kobo Vox to get support for Google Play and are taking the Kobo Touch to Japan.
I doubt that's all that Kobo has planned. And if they want to keep pace with Amazon and B&N, they are going to have to do something big. And soon.
It would be really cool if a smaller unknown company would surprise everyone and release a front-light ereader before anyone other than B&N. That would be good for competition, but it's probably not going to happen.
So who do you think will be the next to release a lighted ebook reader? And will you be getting one?