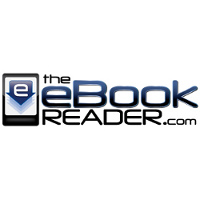 My inbox keeps getting bombarded with various promotions so I guess it's time for another sales and deals post. There are some discount codes for ebooks from Kobo, Sony, and eBooks.com plus some digital magazines from Zinio. I also threw in some ebook reader and tablet deals for today as well.
Barnes and Noble is sure trying to unload the Nook Tablet with some different sales, but I don't they are good enough. The Google Nexus 7 is still the better tablet even without the memory card slot.
Kobo Discount Codes
Kobo eBooks is running 80% off deals on 4 romance novels over the next ten days.
The titles and dates are as follows:
80% off Rock Hard with code romance80 – Friday 20 – Sunday 22
80% off Marriage Bargain with code romance80 – Monday 23 – Wednesday 25
80% off Colters Women with code romance80 – Thursday 26 – Sunday 29
80% off Unleashed with code romance80 – Monday 30 – Wednesday 1
eBooks.com Discount Codes
Here are some discount codes for ebooks from eBooks.com
.
Back to School $10 Coupon – $10 off $100. Use code: bts2012bookscp. Code valid May 15 – Aug 31, 2012.
Back to School 5% Promotion – 5% off purchase of ebooks. Use coupon: BTSBOOK%SALEcp. Valid until August 31, 2012
July Promotion – $5 off $55 purchase. Use code july555promocp. Valid July 1-31 only.
Category Coupon – Use code categorysalecp for 20% off at eBooks.com on subjects: Photography, Poetry, Law, Music, and Travel. Code valid July 2012.
Sony eBooks
Get 25% Off your next purchase at the Sony Reader Store with code 7/12MISSYOU25. This code expires July 23rd so use it quick.
Zinio Digital Magazines
Zinio is running a two for one deal for a limited time where you get a two year subscription to your favorite magazines on Zinio for the price of one. Featured titles include Newsweek, Afar, Rob Report, Wine Spectator, Motor Trend, and others.
2 for 1 Deals
Zinio is also running a separate promotion where they are selling single issues for $0.99. Some featured publications include Elle, Maxim, Everday with Rachael Ray, Esquire, Sport Fishing, Eating Well, Redbook, and others.
$.99 Single Issues
eReaders
$129 Sony PRS-T1 + lighted cover (usually $49) bundle at Newegg
$64 Nook Touch refurbished at Best Buy
$55 Kobo Wireless eBook Reader at Amazon
$79 iRiver Story HD at Amazon
$39 Refurbished Aluratek Libre eBook Reader at Sears
Tablets
$209 Acer Iconia A200 10″ Tablet refurbished at eBay
$269 Motorola XOOM 10.1″ 32GB 3G Verizon + Portfolio Case Bundle refurbished at eBay
$79 Ematic 7″ Android 4.0 Tablet at WalMart
$379 ASUS Transformer TF300 at Amazon
$179 Nook Tablet 16GB refurbished at eBay
$50 B&N Gift Card with 16GB Nook Tablet purchase at Barnes and Noble
$199 Nook Tablet 16GB in some Frys stores (not available online)
$219 Nook Tablet 16GB at Best Buy