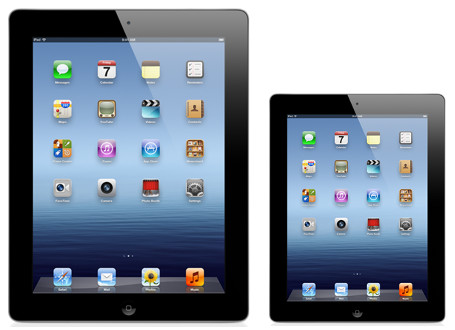 The most popular tech rumor of the year looks like it might just come true after all.
According to a recent report by AllThingsD, "several sources" claim that Apple is going to release a smaller version of the iPad, dubbed the iPad Mini, in October.
Apple is expected to release the latest version of their insanely popular iPhone at a press event on September 12th. It is believed they don't want to announce both new products at the same time for fear of overshadowing one another, so the iPad Mini is expected to get its own event in October, just in time for the busy shopping season.
This would be a departure from how all the other iPads have been released. All three previous editions were released in March of the last three years.
A lot rumors and allegedly leaked photos of the iPad Mini have been making their rounds on the big tech blogs all year. But there isn't exactly any reliable information to go on.
Basically all we know about the iPad Mini is it will have a screen smaller than 8-inches. It's safe to assume it will have all the same basic features and software as the iPad 3. Hopefully it will have a Retina display too, otherwise it will be disappointing.
My guess is the iPad Mini will pretty much be exactly the same as the iPad 3, just smaller and with slightly less specs. I expect it to retail for $249 and up with different memory options. I don't see Apple going for the $199 mark. That undercuts the regular iPad by too much. Apple can get away with charging a little more than Amazon and Google for their 7″ tablets.
Given the smaller and lighter size, the iPad Mini should make for a good ereader. 10″ tablets can get a little heavy and unwieldy for reading books. I've always found 7″ tablets better for reading ebooks.