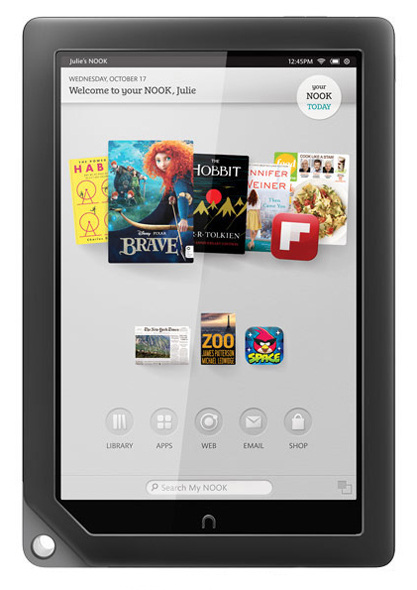 When Barnes and Noble first unveiled the Nook HD and Nook HD+ back in September, I was intrigued by the unique screen size of the 9-inch Nook HD+. But ultimately I decided to get a 7-inch Nook HD because I've been reviewing a lot of 7-inch tablets lately like the Kindle Fire HD and Google Nexus 7 and thought it would be a better choice for comparison reasons.
But then Hurricane Sandy came along and ruined B&N's launch plans so I ended up finding a Nook HD+ at a local B&N store a week before my pre-ordered Nook HD even shipped. And now I'm glad I ended up with the larger model.
Here's the link to my Nook HD+ review for the full rundown.
I also plan on posting some rooting guides and tutorials in the coming weeks because I really want to get Google apps and the Google Play store onto my HD+. So stay tuned for more Nook goodies!